CRIMINAL BRIEF HEADQUARTERS
by Melodie Johnson Howe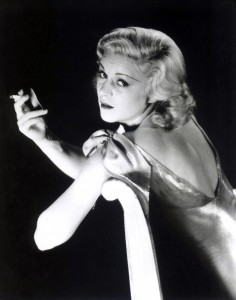 I'm sitting in my office at Criminal Brief Headquarters when Velma, our receptionist, walks in.
"Your slip is showing," she tells me.
"I'm wearing jeans."
"Women shouldn't wear pants in the workplace. It looks cheap."
"It's 2009, Velma."
"Not for me. Are my seams straight?" She shows me the back of her legs.
"Perfect. Did you want something?"
"James wants to know where your article is. "
"It's almost finished," I said staring at the blank page.
She shrugs and taps a long dark red nail on the corner of my desk. "He says your spelling and politics make him laugh."
"That's it! Where is he?"
"At the buffet table in the CB cafeteria."
"It's three in the afternoon."
"The food is free."
I stride out of my office. She follows me, her thick platform heels click heavily on the fake marble floor. I pause at Leigh's office and watch him wrestle an alligator on the swamp-colored carpet.
"What's he doing?" Velma asks, adjusting her snood.
"He's wrestling an alligator. It's a metaphor for how difficult it is to get yourself to sit down and write."
"That's no metaphor. That's Gutman. What is it with you creative people?"
I look again. She was right. Velma always seemed to be right even when she was wrong.
In the office across the hall from Leigh's, the names Steinbock and Floyd were painted in black shadowy letters on the large window. Steve, his desk piled high with mystery fiction, is mumbling in Yiddish to himself.
John is on the phone. "I can't share an office with man who talks to himself in a language I can't understand. No, James, it would not help if he speaks it with a southern accent. Are you eating something?"
Further down the hall is Deborah's office. We discover her sitting on the lap of Mickey Spillane. Velma gasps and stomps into the room.
"Listen you two-timer that's the man who created me. Get off his lap."
"But he's my favorite author."
Velma jerks Deborah off Mickey's rather thick lap and quickly takes her place.
"Chandler created you. Mickey created Velda," Deborah says smoothing her skirt.
Velma is crestfallen. "You didn't create me?"
Mickey is now snuggling Velma and cooing, "Velda, Velda."
"Yes, yes, I'm Velda," Velma coos back.
I make a hasty retreat, not wanting to get into who was responsible for Velma's creation. (Though I think it was Leigh.)
James is with Rob at the buffet table. Rob is wearing a pith helmet. James is in his Admiral of the Navy jacket. They're arguing over whether a period should be placed inside or outside the quotation marks.
"Melodie, my favorite blonde." James says this to every woman he meets even if she's a brunette. "What can I do for you?"
My mind has gone blank. I can't think why I wanted to see him. "Velma's upset. She wants to be Velda. She doesn't want Chandler to be her creator because she fancies Spillane."
"But Claire Trevor played her in 'Murder, My Sweet.' How could she not want to be Velma?"
"'Little Velma. I haven't seen her for eight years.'" Rob imitates the big lug Moose Malloy. "Did you get that period positioned correctly in my quote, Melodie?"
"How's the article coming?" James adjusts his epaulets.
Dazed, I mutter, "Almost finished. I'm just going to get some fresh air."
I walk outside and realize there is no air, fresh or stale, in virtual reality. I reboot and I'm back in my office. I begin my article when Velma comes in.
"Your slip is showing…"
Oh, hell.