EVERY SINGLE ONE of the Criminal Brief authors last week picked up on Leigh's delusional rants about a Criminal Brief Corporate Headquarters and wrote independently about it. Honest, it was nothing like an assignment—everybody chose to write about the same thing without consulting with anybody else. And to prove it, you'll notice that our descriptions are all different. I can explain Steve's, at least: he got off the elevator on the wrong floor. As far as John's claim that there's a firing range in the building, now we know what's at the top of those stairs! Below, you will find my own description.

Just goes to show how different writers treat the same material differently. —JLW
THE VIRTUAL TOUR
by James Lincoln Warren
Since there has been so much interest expressed on this website in the Criminal Brief Corporate Headquarters, I thought I would give the Gentle Reader a virtual tour of our digs.
CBHQ is located on the sixth floor of the Cahuenga Building on Hollywood Boulevard in Los Angeles, near Ivar Avenue, about halfway between Vine and Cahuenga.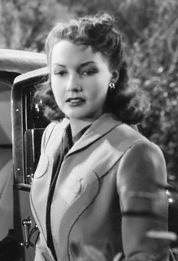 Our receptionist is named Velma. As you are probably aware, she was hired behind my back by Leigh, but quickly made herself indispensable. Last week she quit to go to work for Mickey Spillane, but came back three days later when she discovered that the Mickster had gone to that great Detective Agency in the Sky back in 2006. She was a little embarrassed about it so we don't mention it. Here she is—the perceptive Gentle Reader may note that she bears a striking resemblance to the '40s-era movie starlet Helen Gilbert, who played Diana Kenyon in the 1942 George Sanders movie, "The Falcon Takes Over".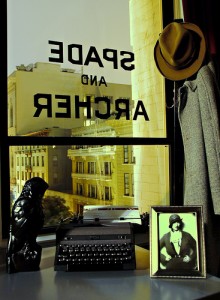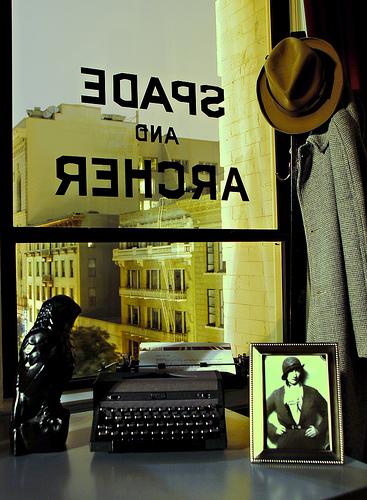 Velma also does some secretarial work, although not all that much since all of us CBers can type. Here's her desk. As you can see, she's got a very nice view. (I have to remember to call the sign company and get the names of the previous tenants removed from the window.) The fedora on the coat rack on the right belongs to Deborah Elliott-Upton. The funny-looking bird paperweight on the left was delivered by mistake by a certain Captain Jacobi, but he died before he could tell us who it actually belonged to—personally, I suspect it has something to do with George Sanders' portrayal of "The Falcon", but I could be wrong. I think it's ugly, but Velma thinks it's kind of cute so we let her keep it. She'll be disappointed if the owner ever shows up and claims it.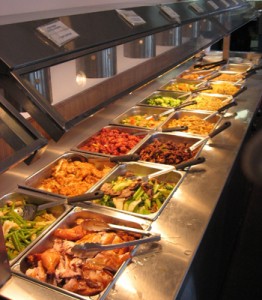 Writing is a hungry business, and so we have a buffet concession open 24 hours a day. Most of the seafood is shipped in from Robicheaux's Dock and Bait Shop in New Iberia, Louisiana, but shrimp is not served. Our regular chef is a big, dour guy named Spenser—nobody knows his first name and he has this irritating whiny girlfriend named Susan who won't shut up and could really use some therapy, if you know what I mean. But the food's fabulous.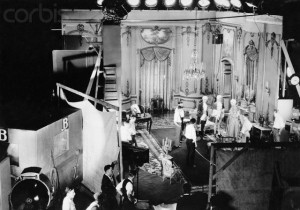 Melodie's office is the first on the right as you go down the main corridor. Because her office backs the alley, she doesn't get a lot of light and so we put in a lot of extra illumination for her, as you can see. The 18th-century theme was my idea, because I felt that Melodie deserves the only most elegant surroundings. Although (except for me) she's the person who lives closest to HQ, being from Santa Barbara, she doesn't come in to the office very often, because she's usually somewhere else entirely. We try to make her feel right at home when she's here, though.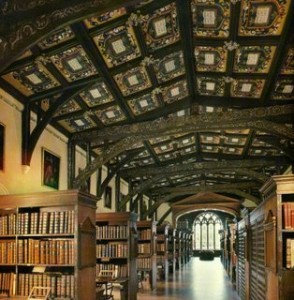 Rob's office is right across the hall and doubles as our reference library. Because his office fronts on Hollywood, light isn't a problem here—but what are problems are (1) getting lost when you go in, because the room is like some strange endless labyrinth, and (2) finding Rob, because he's usually off in some hidden nook or corner cradling some rare book or other. I think that's behavior he acquired in his civilian job.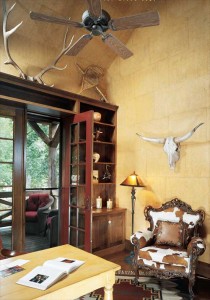 Deborah's office is right next door. As you can see, it's light and airy and comfortable and has a comfy domestic quality to it, and has a balcony she uses to pace in when she wants to be alone to think about plots. There's also that typical feminine touch of greenery you find in places where women work, but you have to be careful, because all of the plants are deadly poisonous. We also keep the armory in Deborah's room because she doesn't trust any of the rest of us with loaded firearms. An inveterate do-it-yourselfer, she did all the decorating herself.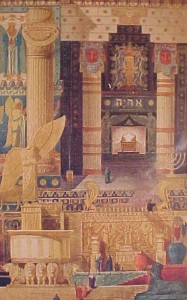 Steve's office is across the corridor, adjacent to Melodie's. He used to share it with John, but that didn't work out. (More about that later.) When we were first doing the planning, there was some friction between Steve and Rob regarding who would get to house the reference library, but that was settled when it was decided that Steve would get the forensics lab instead. I'm pretty sure that the decor is so unusual because Steve uses the office to rehearse his magic routine, but every time I think I've caught him in the act, he points to a far corner and says, "Look at that!" and I forget why I'm there. It's also the only room in the suite that you have to enter through a mirror.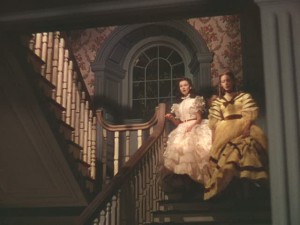 Since John was the most recent addition to the staff, originally he and Steve shared Steve's office, but John found it too distracting and for a while we were at a loss where to put him, since all the rest of the rooms on the sixth floor were taken. We solved it by putting his office on the seventh floor with access via a stairway. I was told by the contractor that any resemblance between John's staircase and the one in Tara in "Gone With the Wind" is strictly a coincidence, but I'm not too sure. John and the contractor spoke with each other in an indecipherable slow drawl and kept looking at the rest of us as if we weren't in on the joke, although both of them were unfailingly polite. When I asked John who the two women in this photo were, he just said, "Fiddle-dee-dee. I'll think about that tomorrow."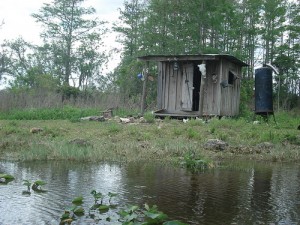 Logistically, Leigh's was the most difficult office space. He absolutely refused to have any internet access, or even a telephone—I don't know exactly why, but I think it's so he can spend more time hanging around Velma's desk, although it might have something to do with alligators and parrots constantly chewing on electrical cables. Anyway, his standards were so exacting that we wound up spending a lot more money than we had originally budgeted for, but he's happy with the result.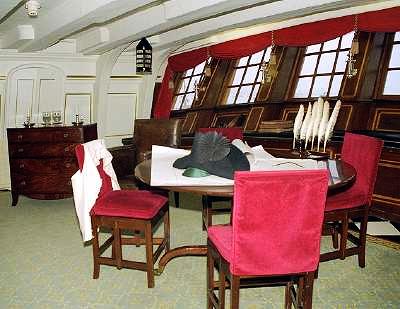 Because I'm the editor, I got the corner office at the end of the corridor. I was a little concerned about the crazy tilt of the far wall, and whenever there's an earthquake the whole room rolls like it was standing out from Portsmouth Harbour under courses, topsails, and topgallants, but I can't fault it for comfort.
So there it is, folks. Hope you enjoyed the tour. Drop in whenever you'd like.