PARTNERS IN CRIME
by John M. Floyd
It's Saturday at Criminal Brief Corporate Headquarters, and unlike some organizations, we're here and hard at work. Or at least here — I'm not sure about the other part. After a discussion about the size of certain companies, I once asked Velma how many people work in our building, and she thought a moment and said, "About half of them."
It is fun, though, being in the same place with other folks who like the same kinds of things I do. When I'm bored I just wander over to Melodie's office in the right wing to discuss her Hollywood adventures, or down to Leigh's to reminisce about long-ago computer systems, or to Steve's to see his magic tricks. (He and I shared an office for a while, but I kept tripping over his stacks of vintage mysteries.) Our crime boss, James, is nearby if I need to check my grammar or dig into literary history, and Rob can always answer my dumb questions about songs or music. And since I get homesick now and then, Deborah can often be persuaded to go with me for a Southern-fried lunch at the cafe down the street.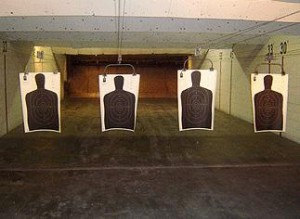 I also spend some time every day practicing at our firing range, just in case I ever meet a telemarketer in real life, and I like to screen a movie occasionally in our media room. (I keep telling James that films are fiction too, and since it's our duty to study them in detail, we really do need a popcorn machine. Isn't that obvious?) Lately I've been waiting to see "Vanishing Point," an old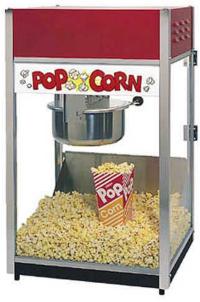 free-spirit 70s movie, but Steve has the DVD and won't give it back — something about a scene with a girl on a motorcycle. And I usually stop by Melodie's office and get her to explain the latest episode of "Lost" to me. That time-travel stuff has me confused.
Actually, sometimes we here at the nerve center of the CB empire are working when others might — heaven forbid — think we're not. After all, a big percentage of the time I spend writing is done before I ever really start writing It involves thinking the plot through, often all the way to the end. The good part about that, and about our environment here at CBHQ, is that when James happens to stroll past my office door and sees me staring at a blank wall with a blank look on my face . . . well, I might be taking a break — but I also might indeed be hard at work on my next masterpiece. And since he knows that, he doesn't complain.
Yesterday, though, around four-thirty, I had caught up with pretty much everything I needed to do and most of the things I wanted to do, including daydreaming, so I picked up the phone.
"Velma?" I said. "I'm leaving early."
"You have a message here. Where've you been?"
"Leigh and I went next door to Cool Detective Tales to check on our stories."
"What do you mean, check on them?"
"We hadn't heard anything back about two submissions we made, a couple months ago."
"So you asked the editor?"
"Well, actually," I said, "they wouldn't let us talk to the editor –"
"What did the person you talked to say?"
"She said Leigh's story was accepted."
"What about yours?"
"Well, ah, she told me it was pretty darn good. A good story, she said."
"It got rejected, didn't it."
"Yes, but she assured me she liked it –"
"Look, do you want your message or not?"
I blew out a sigh. "Let's hear it."
"Mystic Mysteries called, about the story you sent them. They said thanks but no thanks."
"Great."
"At least you didn't go ask them about it."
Another sigh. "Anything else, Velma?"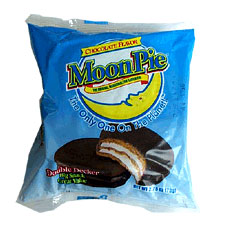 "Just internal stuff, from the team. Deborah said to tell you she's tired of those greasy down-home lunches, Rob says you've been leaving Moon Pie wrappers in the CB library again, and JLW says, 'for the tenth time, snuck isn't a real word.' He corrected it for you, in your next column. And . . . let's see . . . Melodie says to tell you you're on your own, with 'Lost' — she gave up on it after Wednesday night's episode — and Leigh left you a note a minute ago that he's willing to tutor you on future story submissions. Oh, and Steinbock says he's done with 'Vanishing Point.'"
"About time."
"But he gave it to Lopresti."
Good grief. "Okay. Is that it?"
"Three more things," she said. "First, stop taking all the bite-sized Kit-Kats out of the candy jar on my desk. You know they're the best ones."
"You think I'd do that? I'm shocked, I tell you. Shocked."
"And you've been tracking mud in again, on our new carpet."
"That was Travis Erwin, not me."
"Sure it was."
"What was the third thing?"
"Leave early," she said. "Go home."
"You sure James won't mind?"
"He and the others already left."