Jeffrey Marks' most recent book, Anthony Boucher: A Bibliobiography, is nominated for this year's Malice Domestic's Agatha Award for Best Non-Fiction mystery-related work. This is his third nomination.

Melodie should return next week.

—JLW
PICKING A BIOGRAPHY SUBJECT

by Jeffrey Marks
Readers ask me this question whenever I do a talk. I think it's their version of "where do you get your ideas?" Believe it or not, a lot of thought goes into the process of selecting a biography subject. I ponder a few questions before I start: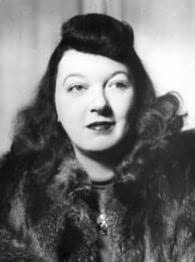 What is this author's place in the genre? While it would be nice to see every author be memorialized by a good biographer, there are only so many authors who have made an impact significant enough to be the subject of a biography. I don't want anyone to think that it's just the bestsellers who deserve this honor. There are many authors who have made an impact without achieving best-sellerdom. Craig Rice did achieve this status. She nearly beat Agatha Christie for paperback copies sold just after World War II.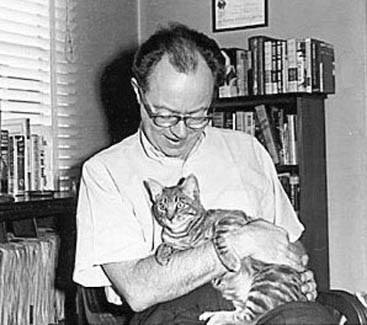 Anthony Boucher did this as well. His name graces the world mystery convention of all things. His own output was small, but his impact was huge. The idea of a man who touched nearly every part of mystery fiction from novels to short stories to translations to editing to reviewing appealed to me. Boucher was a dynamo when he was healthy and his place in the genre was based on his energy in promoting it.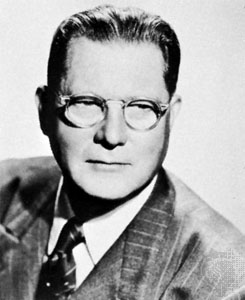 I am currently working on a biography of Erle Stanley Gardner. Beyond the sales and the number of books he produced, Gardner rode the wave of every media for mystery in the 20th century: pulps, movies, novels, radio, and TV. How does one man do that?
I also look at what has been written before about this author. Honestly, do we really need another biography of Agatha Christie? I am enthralled by her works, but there's not much left to say unless someone solves the mystery of her disappearance. Rice, on the other hand, had precious little written about her prior to my biography. With Rice, I located 3-4 paragraph long biographies of the woman. In each one, all the salient facts (from name to number of husbands to number of children) were all different. That intrigued me.
Boucher was the same. When he passed away, there were a number of memorials to him, but everyone knew the man, so it wasn't necessary to record his life. It was only as his friends began to pass away that this man's life needed to be recorded. With Gardner, two previous books have been written, but they were more what I call the "fluffy bunny" type of biographies, puff pieces that give a superficial, all is well with the world view of the subject.
And finally, that time period appeals to me. When I was growing up in the 1970s, I could only afford so many books. I made $2.10 an hour working at a roller disco, of all places. That money all went for books. I learned early on that I could buy a new paperback for $1.50 or I could buy 8 used paperbacks at a quarter each. Given that I read a book a day, my choice was easy.
All of those 25¢ books were written in the 1940s and 1950s. I read numerous authors back then who are nearly forgotten today. Those authors are the ones I go to first when I want a new biography subject. Rice was one such author; Boucher was another. It's a little slice of my youth and my early enthusiasm for the genre that I get to relive every time I write a biography.