DADDY, WHERE DO STORIES COME FROM?
by John M. Floyd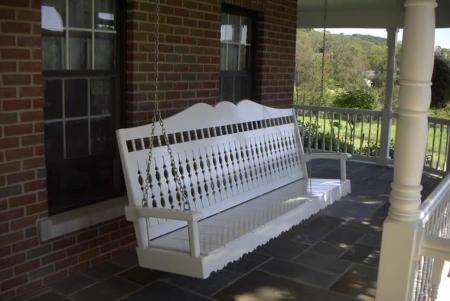 Do you ever read a story or novel and wonder how the author came up with it? What in the world did he or she hear, or see, or read, or dream, that triggered the idea or ideas that led to the finished product?
Okay, I know, sometimes it doesn't matter. But what if the story was a really good one, one that you know you'll remember for a long time, one that left a deep impression on you? What if you'd just like to find out more about it?
Secrets of the Rich and Famous
Well, now and then an anthology or a collection of short fiction will feature a summary of exactly that kind, and will reveal the origins of — and sometimes other little factoids about — each story in the volume. A recent example is Stephen King's collection Just After Sunset. A section in the back of the book includes several paragraphs about each story, telling the curious where the Kingster got the inspiration to create that particular tale. I enjoyed those little revelations. They made me feel that SK is actually human after all, and has everyday experiences just as I do, and finds a way to use those to work his magic.
Another author I've always liked is Larry McMurtry. In Books, his nonfiction account of his adventures as a bookscout, he says the idea for his novel Cadillac Jack came from a D.C. street corner where two pimps were discussing a third pimp who had just cruised by in a Caddie. Talk about a strange source of inspiration …
Secrets of the Poor and Unknown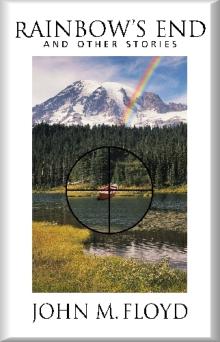 As for me, almost anything can crank the engine that gets the storywheels turning, but I remember a few times when ideas appeared almost intact and fully formed in my head. One involved a visit to a tiny, remote island in Prince William Sound a few years ago — my very first thought, when I saw its tangled forests and fog-shrouded peaks, was: "What if you'd been left here to die?" The resulting story, about an Alaskan bank robber double-crossed by his accomplice, was written aboard my friend's boat that night as we lay at anchor in a cove on that unnamed island, and became "Rainbow's End," the title story of my first book of short fiction.
Another story was born when my wife informed me that the power company had apparently cut the TV cable while digging in our yard, and when the cable folks came to fix that, they wound up cutting the power lines. Believe it or not, they played musical excavations for several days, back and forth, blindly disrupting each other's efforts, before both services were fully restored. By then, though, the incident had morphed into a mystery called "Dooley's Code," which I published first at Amazon Shorts back in '06.
Whatever Lights Your Fire
Some of my other stories weren't tied to a single event, but came about because of something I decided I wanted to try, something I hadn't done before. One story, "War Day," was written using only one character and no dialogue at all, and another, "Doctor's Orders," was almost nothing but dialogue. "Clara's Helper" was a mystery short featuring only two people in a single setting, like a one-act play. Another, "The Early Death of Pinto Bishop," happened only because I wanted to do a story about a little boy in the Old West, and "A Place in History" involved a time-traveling novelist. In those last two cases I knew what subject I wanted to write about before I came up with the plots themselves. And I once wrote a story with only an opening line in mind. I knew I wanted it to start with one lady whispering to another, "He's still out there." Who's still out there? Out where? I didn't know yet — I just figured that would be an interesting beginning. It became "Knights of the Court," about an Assistant DA stalked by a killer.
And sometimes — not often — I do a story based only on a picture I have in my head of certain characters. I've so far sold more than two dozen stories in a "series" featuring a nosy schoolteacher and a guy she taught in the fifth grade, who is now the sheriff of their small Southern town. (Think "The Andy Griffith Show" and then imagine Aunt Bee helping Sheriff Taylor do his job whether he wants her to or not.) That series began one sleepy afternoon when I was sitting on my mother's front porch, watching her keep an wary eye on a couple of strangers driving slowly past her house. To my surprise, I could suddenly see this bossy, plump schoolteacher character in my mind (although Mom never taught school, and is neither bossy nor plump), along with the pleasant but lazy fellow who would become Sheriff Chunky Jones. Not that it matters, but the following is the opening of "Guardian Angel," the first story of that series. I had it written in my head even before my mother and I left the porch to go inside for supper.
Angela Potts was always the first to see trouble coming.

A retired schoolteacher, she pictured herself as a lone sailor stationed on the bow, watching for rocks and icebergs in the fog. In reality, her lookout point was the wooden swing on her front porch. From there she monitored the usually calm seas of her hometown, alert for any sign of a threat.
The point is, ideas are all over the place, if we watch for them. Anything, anyone, anywhere, can be the catalyst for a story. Or a series.
Be alert.