TAGS
by Melodie Johnson Howe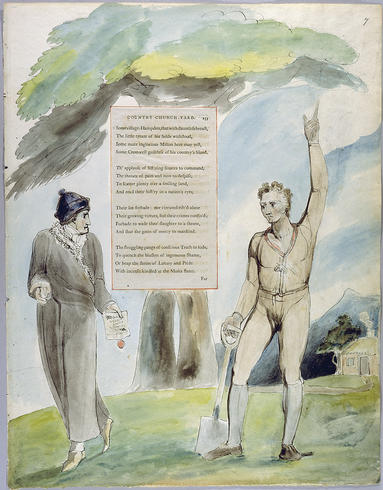 The piano mover arrived today. He had on a faded tee shirt and Bermuda shorts. I noticed a tag was sticking up from the back of his shirt. It was the tag that declared the wearer's size and instructed him on how to wash his newly acquired garment. I knew that his tag would be faded, unreadable, and I wondered if he loathed his size. That tag—we all have one—marks us with a number or a letter and tells us how to keep clean. Cold water. So harsh. So puritanical. Tumble-dry low: a direction nobody can follow because it doesn't in truth exist on any dryer.
On the front of the tee shirt I was wearing was the image of the American eagle and written above it was FREEDOM IS NOT FREE. I had donated to the disabled Vets of America and they sent me the tee shirt. This slogan most people would agree with, but alas for the piano mover I also had Rush Limbaugh on the radio. I was doubled tagged. The piano mover eyes narrowed a little as he assessed me quickly. He was in the house of right-wing wacko. Now I could be leaping to conclusions here but I don't think my jump is that far off the mark. If I walked into his house and he had on a tee shirt that said, MAKE PEACE NOT WAR and he was listening to Air America would I think I was in the home of a liberal wingnut? Probably. It seemed to me at that moment the faded tag on the back of our tee shirts and our inability to tumble-dry low were all that humanity had in common.
The only other tee shirt I have with a saying on it is one my husband gave me. It says: SHE WHO MUST ME OBEYED. Yes, the line is from that great character Horace Rumpole. My husband of course thought this was very amusing. Had I been tagged again? I do not wear these tee shirts outside the safety of my own home.
Women carry designer bags with someone else's initials stitched all over them. What does that say about them? Except that they can afford an expensive handbag with a designer's initials stamped all over it. If they can't afford the real thing they can buy a knock-off, which means we all want to be part of a certain crowd. Isn't this what teenagers do? We are not defining our individuality but by our buying habits. Madison Ave. loves us, even in a recession. Most women, including myself at one time, don't even think about what it means to carry that bag. They are happy to be pigeon holed. Instead of "I think therefore I am". It's "I carry this purse therefore I am". Or "I wear this slogan on my tee shirt therefore I am." Even if I agree with the "slogan" it doesn't mean I want to walk around declaring it to perfect strangers. It's none of their business. And I'm none of theirs.
I blame the media elite for stereotyping us. And I blame us for letting them. Look how the people who marched at the Tea Parties were portrayed. Whether you agree with them or not, these were American citizens expressing their views about the size of government and their concerns about the money being spent by both past and present presidents. They were not disruptive. They were mostly middle-class and had never marched before. Yet if you listened to some of the reporters covering them you'd have thought they were a stupid loutish group that didn't know what they were out there for. The elite thought so little of them they even made frat jokes about them. What right does the media have to do that to American citizens? Think about it. The next time this happens it could be a group that you believe in. Your group. And if they can do that to a group think what they can do to one person.
This attitude of derision and dismissal is a form censorship. The media is saying, "If we make fun of the march it's not worthy of the public's attention."
The Scottish spinster who sang her heart out on one of the idol shows stunned us all. Why were we stunned? Because she was homely. She was considered ugly. By media created standards she was a loser. And so we all went around saying isn't she incredible? It's as if she were an ape who sang instead of an individual woman. An individual who didn't fit the media make-over image.
She reminded me of Gray's "Elegy Written in a Country Churchyard". I read the poem many, many years ago but it has stayed with me. The poet eulogizes the unknown artists in the forgotten graves. The poet who was never heard. The singer who never sang. The writer who was never read.
I worry that the media's sneering dismissive attitude will work its way down to the individual thinker. The writer who puts words on paper. I don't worry about the words on our tee shirts. Those will be allowed, foul or otherwise. But I care about the words on a page. The words that come from independent thinking that can't fit into the comfy pigeon hole that the media elite have so nicely created for us. What will happen to those words? If they ever reach the media they will turn them into a sound bite, rendering them inane, making sure you don't have to take the time to read the book, or the essay.