COMFORT FOOD
by Rob Lopresti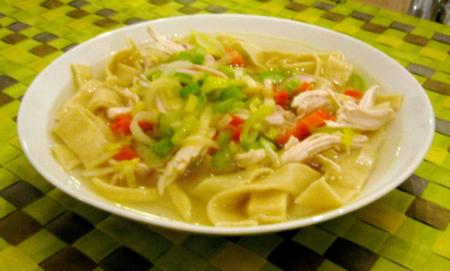 I am at the start of what appears to be my fourth cold of 2009, and don't get me started on what a treat that has been. But when I was home sick with number 3, and cranking up a can of chicken noodle soup and breaking out a box of OTC Oyster Crackers (yum!) I started thinking about comfort food.
You know what I mean. Your go-to comestibles for when you are too sick to eat well, or too depressed to hear the word "cholesterol" one more time. I think we all have them.
But what I found myself pondering was the literary equivalent of this culinary stand-by. When I have a fever and moving my eyeballs from the left side of the page to the right causes an ache I am not in any condition to absorb new reading matter. I want to reread something I love and half know by heart.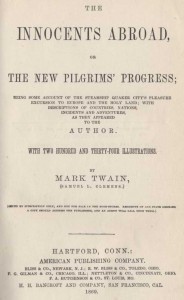 I lean toward humor, not surprisingly. Donald Westlake's Dortmunder novels. The great essayists: Benchley, Barry, Thurber, and so on. Twain's travel books (open to a random chapter of Roughing It, The Innocents Abroad, or the first half of Life On The Mississippi.)
And while I am not a fan of graphic novels in general I have been known to pull out one of the Tintin books by Herge and review the adventures of the intrepid boy reporter. I'll give him a full column one of these days.
Voting myself onto the Island
And speaking of full columns, I need to say more about Thomas Perry some time – I see I did give him a plug last November. The Perry book I like to reread when I'm ill is Island. This novel barely qualifies as a mystery. It is a sort of utopian world as designed by con men.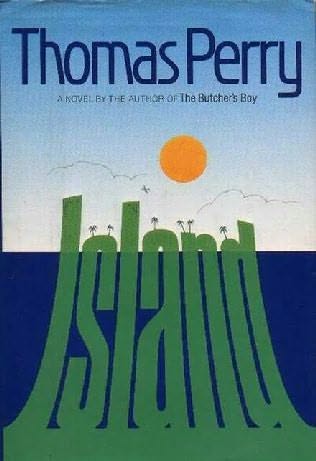 The book begins with Harry and Emma, a husband and wife team of con artists ripping off a wealthy and very dangerous crook. They head to the Caribbean for safety and look for a place to invest the money. Harry notices that there are a lot of islands so tiny that no country has claimed them. Hmm… What if you stole some bulky stuff — like a load of junk cars — and dumped it on the tiny island to make it bigger? And then stole some soil and put it on top? Eventually you would have a place large enough to call a country and start creating some really innovative banking laws …
Sounds simple enough, but the problem is, creating a country is complicated. What do you do when refugees from less successful countries start arriving, for instance? And how do you deal with criminals, seeing that you are one yourself? And most annoying, what do you do when your fellow residents insist on thinking that your con game is a real country and start getting patriotic about it?
Moving pictures
Years ago when I got sick I would often pull out one of Rex Stout's Nero Wolfe books and reread it, but I find that doesn't happen anymore. Now I take out a video of A&E's wonderful Nero Wolfe series and let it flow by when I'm too dizzy to read at all. Part of the fun is thinking about which actors are perfect for their parts (Murray Chaykin's Wolfe, Saul Rubinek's Lon Cohen, and Conrad Dunn's Saul Panzer, despite Dunn's bearing little physical resemblance to the character), those who are adequate (Timothy Hutton's Archie), and those who are just wrong (Bill Smitrovich as Cramer, but I have never seen a filmed Inspector Cramer I liked).
And now I'm going to take two aspirin and a nap. But do you have literary comfort food? Fill me in.