Regular Criminal Brief commentator alisa dollar says of herself:

Published in Range Riter Anthology; Daily Devotions for Writers; weekly "slice-of-life" article in the Frankston Citizen News; and an online sci-fi anthology.
Day job – Assistant to the Director of Water Resources Center at Texas Tech University.
Married 41 years to the only man who willingly vowed to put up with me.
Mother of two adult children; one son and soon to be d-i-l and one daughter and husband who hold my beautiful grandchildren hostage in a foreign country … Arizona.
I edit and proof for my author/writer friends and research grants at work.
I don't capitalize my name because I don't want to and it bothers people like James. Seriously, I like the way it looks and decided to make that my "writing name".

And all this time I thought it was in tribute to e. e. cummings.

Enjoy! —JLW
NO CRIME COMMITTED
by alisa dollar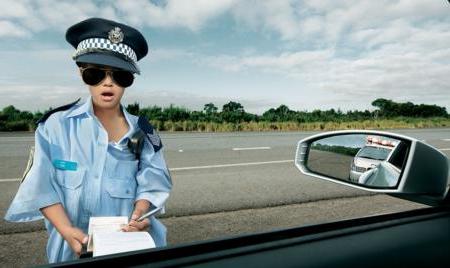 When I foolishly allowed Deborah to talk me into doing a week for her I was okay with the fact I don't write mystery or read crime books.
I am an avid reader of true life serial killers. My favorite is Charles Manson. Is that sick or what? I think perhaps it's because he never actually committed a crime, but is tagged a serial killer. In my opinion, that's more dangerous than hands-on.
I've never understood allowing another that morbid demonic control. Then again, it could've been the good drugs. I doubt it as his followers still appear to be mesmerized.
Poor Charlie has lost his countenance. Older images depict a crazed man with fiendish but captivating eyes. Recent pictures reflect a crazy man who no longer holds an audience captive with deranged intelligence.
Alas, I fear his brain is fried.
I digress; my serial killer fetish has nothing to do with the approaching date of admitting to Criminal Brief pros that I am a fraud. I write nonfiction, some romance (which I endearingly refer to as smut) and short stories.
My mother was an obsessive reader of Mike Hammer, Perry Mason, and many others mentioned within the folds of Criminal Brief. I admit to giving away her complete collection of Erle Stanley Gardner books; and Mickey Spillane as well. All original copyright. Forgive me, for I know now what I did.
I conducted a research on women who wrote early crime fiction pulp. Being a romance fanatic I also researched the women each brass, not-so-good-looking guy like Sam Spade, Mike Hammer and Philip Marlowe had in their lives. (Jeff, Zelda must be a real looker!)
I immediately dropped the thought of stepping over a line and into the area of knowing you guys know way more than I. I'm not saying I felt as though I'd be dipping into a piranha well or anything. I'm just saying I'd be way of my comfort zone.
Recently I had two run-ins with a policeman. I'll write about my own crimes.
Has anyone else noticed cops are getting younger? So young that in each incident my first reaction was to burp them!
Cop 1 pulled me over for going 48 in a 40 speed zone. Since everyone in the three lanes to my right was going sixty or so, I thought my husband had forgotten a tag deadline.
"Ma'am … " (I hate being called that.) " … may I see your license and insurance?"
"Sure." I'm still being nice as I handed over the information. "May I ask why you pulled me over?"
"You were speeding."
"I was what?" I couldn't believe it. "You're kidding!"
"No ma'am I'm not. Was there a reason?"
I so wanted to tell him I was pregnant, but he had my license, knew my age, and my name wasn't Sarah. I wasn't sure he'd read the Old Testament anyway.
Instead I demanded to know why he didn't stop the cars really speeding.
I could have slapped him when he answered because I was behind you.
"Oh well, that makes sense."
If I'd been nicer maybe he'd have given me a warning? I doubt it. I'm thinking he didn't like smart-mouthed old ladies.
Cop 2 was just last week where I work.
I walked out of my office and saw this kid with a gun and uniform. My immediate reaction was to raise my hands and say, "I didn't do it!"
He laughed when I said, "Do you get that reaction often?"
He said, "No, policemen are your friends, not your enemy."
"Yes, you are right and that's why I never understood Thelma and Louise."
He looked at me and I knew immediately he had no clue what I was talking about and began to bury myself deeper.
"You know. The movie. These two ladies didn't commit a crime they were accused of and ran from the police rather than go to them?"
He nodded his head to appease my constant babble.
"I would never have done that. I would have gone directly to the police and asked, no demanded, they help me find the real criminals."
He nodded his head again and looked down the hallway for an escape as though I were holding him hostage.
"And another thing, I'd never drive over a cliff as a last resort. That was really dumb."
This poor baby cop became restless while properly assuming he'd bagged himself a bona fide nutcase in the hallway of Civil and Environmental Engineering.
"You know, actually everything Thelma and Louise did was ridiculous, with the exception of Brad Pitt. I would have preferred Johnny Depp myself."
By this time we are to the elevator and he has the nerve to run to the stairwell, give a faint salute and say, "Been nice talking to you ma'am."
Ma'am.
Damn.
I knew I should've burped him.