This week Akashic Books is releasing Seattle Noir. I invited Curt Colbert to tell us about editing this short story anthology. Next time I will write about my own story in the collection. Curt is the author of three novels about 1940s private eye Jake Rossiter. His Rat City was nominated for a Shamus Award. Take it away, Curt.

—Rob Lopresti
EDITING THE SEATTLE NOIR ANTHOLOGY
by Curt Colbert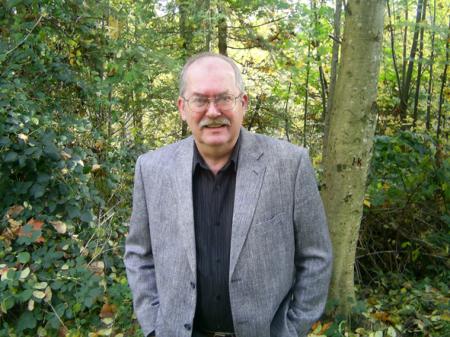 The day I got the job as editor of Seattle Noir for Akashic Books, I did two things:
I kicked up my heels and supersized my fries! But after settling down and going to bed, I woke up in the wee hours with the queasy/butterfly feeling in the pit of my stomach that you get if you've just bought an overpriced new BMW instead of a sensible Chevy.
However, I didn't have any crafty, cunning, spiky-haired car salesman to blame for my qualms — it had been me who convinced Akashic that I was the best person for the editor's assignment — thus, I had only myself to blame for wondering whether there was any Pepto-Bismol left in the medicine chest at this obscene hour.
Having been the confident would-be editor during my negotiations with the publisher, was I now reduced to having only Jell-O quivering in my veins?
What to do?
Upon awakening the next morning, the answer turned out to be fairly easy. I simply fell back on the advice that had been given to me each time I'd gone on sick-call in the Army (no matter if I'd just been stabbed with a bayonet, blown up by a grenade or run over by a tank): "Take two aspirin and report to duty!"
So I got started, and soon realized that editing, like writing, was much like opening a new jar of green olives: once you get that first olive out of the jar, the rest pop free much more easily.
Well … easy if you count anything as being easy that takes a full year to accomplish. But from that point on, whenever I ran into something that threatened to be insurmountable, I just limited myself to no more than three head-butts against the wall, and always bore in mind that I'd survived a stint working for the Post Office, which was at least as gone-postal dangerous as Vietnam.
My task had been well outlined by the publisher. It was up to me to solicit stories from authors of my choosing. Both published and un-published authors could be considered. The authors needed to be Seattle-based, or have a strong connection to the city. The stories needed to be original; never previously published in any form. Each story also had to be set in a specific neighborhood within the Seattle city limits. (This was key, as the books in the Akashic Noir series strive to accurately represent the varied flavors within each city.)
In addition to the different neighborhood settings, the publisher tries to reflect the diversity of each city in the Noir series. To this end, Seattle's current demographics suggested inclusion of a number of different minority authors to show the city's cultural and ethnic mix – Latino, Asian, African-American, Native-American, etc. (Gender balance among the choice of authors was equally important for this representation.)
Initially, this "recipe" seemed a bit PC. But after a short while, I began to see that Akashic's concept was brilliant: the reflection of the city's demographics in the book would not only show Seattle's diversity, but would also provide a voice for minority authors who too often remain largely invisible within the city, not to mention having limited opportunity (like all writers) in today's small short story market.
I was in great shape to begin. But hold on, I thought – it might be a good idea to define noir for myself before I started asking authors to submit noir stories for the book. And wouldn't you know it, even though I'd previously published three noir novels, I did exactly what the average person does when trying to define the rather amorphous concept of noir: uttered a few hems & haws, followed by a lengthy Porky Pig stutter.
Gads, didn't I know what noir was? The French word for black, of course; the dark ("film noir") American & European movies featuring anti-heroes and tough stories that were hardly the usual Hollywood fare – stories where cops or detectives were rarely the protagonists, but instead portrayed men and women for whom fate had dealt an oft inscrutable & inescapable hand; and, naturally, stories filled with femme fatales & homme fatales, double-crosses, detours & dead-ends.
Finally, I settled for a simple one line definition of noir — a quote from the greatest pitcher in the old Negro Leagues, and maybe in the history of baseball, Satchel Paige: "And don't look back – something might be gaining on you."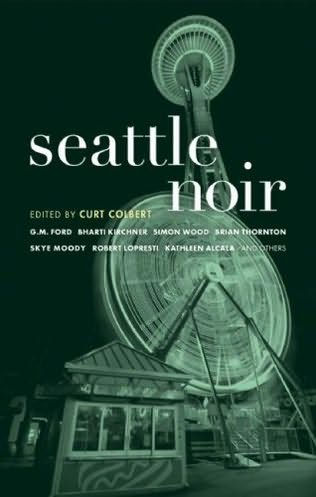 That settled, I made a list of my ideal Seattle authors and began soliciting them for stories. The search was on. I let all my associates know what I was up to, and they started feeding me tips on lesser-known writers or ones I'd overlooked.
As the stories began rolling in, I joined the Mystery Writers of America, northwest chapter, which was something I should have done years before. I met many new authors through the MWA, and (lo & behold) gained a number of fine story submissions from the members.
The great bugaboo that I'd feared in trying to find the right ethnic mix for the book faded with time as I searched out writing groups such as Los Norteños, a group of Latino authors from which I got several outstanding stories. (I must admit, though, there were still times that I pictured myself standing beside a freeway off-ramp with a cardboard sign saying, WILL WORK FOR ASIAN AUTHORS or WILL WORK FOR NATIVE AMERICAN AUTHORS, etcetera, etcetera.) But that was just the nature of the beast and my lingering misgivings as I came down to the wire on the Seattle Noir project. The reality of the situation was that the more I worked and sweat, the more I was rewarded by further quality submissions. Word-of-mouth among various authors gained me more stories to consider than my initial, more narrowly focused efforts.
This brings us to story selection. Among the criteria for the final choice of stories for the book, was my own overall vision for Seattle Noir. What was it that I ideally wanted for the makeup of the anthology (beyond the stories being noir, the best that they could be, and representative of the various Seattle neighborhoods and diversity of the city)?
Just that, it turned out: a diversity of writing styles and themes. The city itself was made up of many diverse parts, some similar, some disparate. Therefore, I felt the stories might best reflect this by covering a variety of forms under the overall noir umbrella: hard-boiled, soft-boiled, cozy, thriller, horror, literary, traditional mystery, private detective, even humorous (albeit with a noir edge).
So, despite any anxieties, it turned out that I had a wealth of story submissions to choose from (which wasn't easy, as many of the stories I didn't select were excellent and deserving of publication). Akashic provided all the support I needed to complete the anthology, including advice on story order and the final shaping of the book. Johnny Temple, the publisher, couldn't have been more gracious and helpful.
As to the editing itself, all I can add is what I've learned over the years from working with talented editors like Tom Fassbender, Jim Pascoe, and my dear friend, writing buddy and coach, Waverly Fitzgerald:
Become partners with your authors
Respect their voice and vision
Try to bring out and accentuate their best
Help guide them through the forest they sometimes don't see for the trees
There are no mistakes — only opportunities
Challenge when necessary, but keep an open mind
If a story is perfect from the get-go, resist tinkering with it