CROSSFIRE of the VANITIES
by Leigh Lundin
War wages in the publishing industry. On the one hand, you have evil authors, agents, publishers, and reviewers locked in a conspiracy to prevent really good novels from being published and on the other side you find the 'Indy' self-publishers who right injustices in a battle for truth, justice, and the American way of life.
You can call the latter self-pubbers, indies, micro-presses, and independents, but they abhor the term 'vanity press' as politically incorrect. They're the noble gunslingers, shouldering the responsibility of cleaning up arrogance and hegemony in town. According to them, mainstream publishing is in its death throes, a victim of its incomprehensible refusal to publish the "really good books" coming out of vanity publishing, books many claim are as "good or better" than anything found on store shelves today.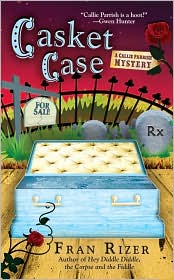 Christians 1, Lionizers 0
When Fran Rizer planned a book tour swing through Orlando, she asked me about local bookstores, particularly independents. One of the largest is Longs Christian Bookstore in College Park. I phoned Longs to ask if they sponsored book signings.
The manager said, "This isn't any of that self-published crap, is it?"
I almost fell out of my chair laughing. I've got to admire a man who doesn't mince words. He went on to explain they occasionally tried vanity press books and found them not only unsellable, but unreadable.
Paths to Publishing
LinkedIn.com is one of the oldest social networking sites on the internet and perhaps the most professional. Originally designed as an experiment in six degrees of separation, you'll now find artists, accountants, movie producers, lawyers, and you'll find the inventors of the World Wide Web, Tim Berners-Lee and Jean-François Groff. You'll also find a number of authors, such as Toni Kelner and Dylan Powell. The three of us joined a group called Published Authors Network.
Mistake.
… at least on my part. I'm not an expert, but "Self-Published Authors Vanity Presses" would have been much closer. The group turns out to be run by a self-described self-publishing professional. I felt like I'd been handed a free ticket to the circus and found myself in an evangelist's tent.
Fiction aside– and friction aside– I believe self-publishing can serve a purpose. A vanity press proponent recently pointed out public speakers and seminar speakers know they can demand more money and higher fees if they have written a book. Many speakers put together books typically outside the interest of mainstream publishers and the general public, and publish them in a fraction of the time it takes to find a willing agent and a willing publisher. Self-publishing works for them because it's a sideline that promotes their primary cause.
Other potential uses for self-publishing include:
yearbooks
how-to manuals
technical guides
family histories
small town guides

religious tracts
political treatises
limited audience novels
books fallen out of print
time limitations
The last needs explanation. A man in his latter 70s explained if he waited to break into publishing via the traditional route, he'd be dead. That's a position we can appreciate.
However, his feeling simultaneously sums up what is good about self-publishing and what is bad:


Many people dream of retiring and publishing that book they've always wanted.
Yes, he can get his book out there.
Yes, he's taking a shortcut.
No, it's probably not ready for prime-time.
Therein likes the rub. Self-pubbers vociferously, even angrily argue their books are as good or better than those from traditional publishers. They have the proof right there in their hand– real paper, real numbered pages, color cover, and probably an ISBN bar code.
Arrogant mainstream reviewers, they say, won't touch their works, so for as little as $50, they can get a guaranteed positive review.
Vanity publishing is like T-ball:
Everyone gets a chance at bat, gets a hit, and takes home a trophy. But don't expect anyone other than your mom to applaud.
Neither authors nor readers are well-served by self-published fiction. When Janet Hutchings or Linda Landrigan turn down a story of mine, I trust they have good reason. They want to see writers succeed, but they have a responsibility to the stockholders and readers, and the margins in publishing are astonishingly small. They not only do the reader a favor by turning down a story that's not ready, they do the writer a favor as well.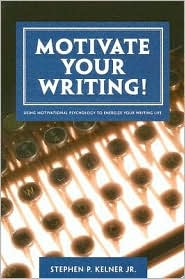 Stephen Kelner proposed a hypothesis that successfully published authors have the ability to postpone gratification. He further writes "The ranks of the self-published are remarkably contemptuous of professionals who have spent their lives learning to read, edit, and sell books."
Good self-published books are out there, few and far between, but they can be found. We know this because one or another is occasionally picked up by a mainstream publisher. I can't help but wonder if said author could have saved a lot of time and trouble doing homework, their dues, and finding a good agent.
One Hand Washes the Other
My irritation isn't with self-published authors, but an industry that preys upon them. I am troubled by the deceit I see in the world of vanity publishing. It begins with the vanity presses that often claim to be "traditional publishers", but with a "lower threshold of acceptance". The deceit grows with self-publishing consultants and promoters, usually self-published themselves, who pat the new author on the back and tell her the mainstream presses are collapsing in the face of "democratization revolutions" taking place in the publishing industry.
Whenever someone mixes political rhetoric and either the arts or sex in the same sentence, you know someone's about to be unpleasantly screwed.
There are no absolutes. You'll find the occasional dud from big-name authors and you might stumble across a gem from an unknown self-published author. It happens.
But not often.
---
Previous Articles