COMMANDER'S LOG
by James Lincoln Warren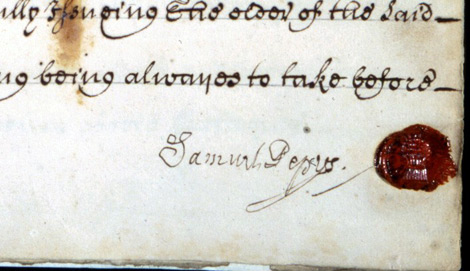 The day this article is scheduled to appear is the day I return to California from a 19-day tour of South Africa, Botswana, Zimbabwe, and Namibia (with a brief visit to the Zambia side of the Zambezi River at Victoria Falls). Some of you have asked for an account of the trip, which I will be happy to provide, but not here on Criminal Brief, which, after all, has a purpose, and that purpose is not to describe what I did on my vacation. After I get my thoughts in order I will post an account on my regular website for anybody who is interested, with special attention to the fun I had walking around with several lion cubs in Zimbabwe.
But there was something I observed on my trip that is germane to CB.
Some of my fellow tourists were writing journals, recording their experiences and reactions.
I do not keep a journal. I am not sure why anybody does, although I'm glad that some people do. There's nothing to transport you into a foreign time and place like a first hand account. My 18th century story "The Warcoombe Witch" was composed as several entries in a diary, and owes a lot of its flavor to the charming Samuel Pepys, although Pepys was writing in the previous century.
But utility aside, I'm not sure what governs the impulse is to record one's personal experiences. Mohandas Gandhi observed (in his autobiography) that autobiography is the most egocentric activity possible. Gandhi excused himself for writing one on the grounds that it was in service of a higher purpose. But then, he was Mohandas Gandhi.
Not that I believe that the reason most folks keep journals is because they are full of themselves. Lots of times they just want to keep in touch with profound feelings, and also to make a record, not for posterity in general, but for their own families in particular. On this trip with my 82-year-old father, I am learning all sorts of things about him and our family that I didn't know before, and I'm grateful for that knowledge, too.
I know why he hasn't written an account of his life, though. He's been too busy living it.
I know a lot of writers, especially women, who faithfully keep journals. Aside from documenting their lives, they use them to inform their fiction — if I ever write about Cape Town, where I am writing this now, for example (not that I am tempted to at this stage) my account will cleave much closer to verisimilitude than anything based on secondary research. One friend of mine has written two novels, both of them roughly autobiographical, and both of them very good.
And that's another thing — the very activity of writing is creative. A lot of very fine writers cut their story-telling teeth as reporters. In the final analysis, all writing is creative writing.
I'm a big believer in imposing structure on story-telling. Keeping a journal is one way to impose order on experience, and no story is worth a damn if it doesn't engage the reader to such an extent that the reader feels he is experiencing events along with the characters.
So while I am not one of the journaling crowd myself, I salute you guys. Keep at it. Who knows? One of you might be the next Pepys, the next Gandhi, a voice that reaches across the years to touch unforeseen generations..
I do not write with posterity in mind. I consider myself nothing more than an entertainer, although I like to throw in as much factual material as I think will engage my audience. I also want to make sure that what I write stands up under multiple readings, that it is as enjoyable the third time around as it was the first. This usually means multiple revisions, and to that extent, writing for me is work. Maybe that's why I don't keep a journal — it's too much like work.
I'm the sort of man for whom strong emotions are always near the surface. My feelings find multiple outlets, including the crafting of a rattling good crime story now and again. And that's another good reason for keeping a journal, I suppose. Whatever else it might be, it will always be authentic.
Authenticity is every bit as important in art as it is in science, after all.