PLAYING FAVORITES
by John M. Floyd
I was looking through the past few months' columns and remembered that I thoroughly enjoyed Rob's April Criminal Brief piece on "favorite" short stories. As he said, the stories he chose to list wouldn't necessarily be called the best (although I thought many of them would have fit that bill as well) – they were just the ones he found the most entertaining. I also liked the way he broke the stories down into categories and subgenres.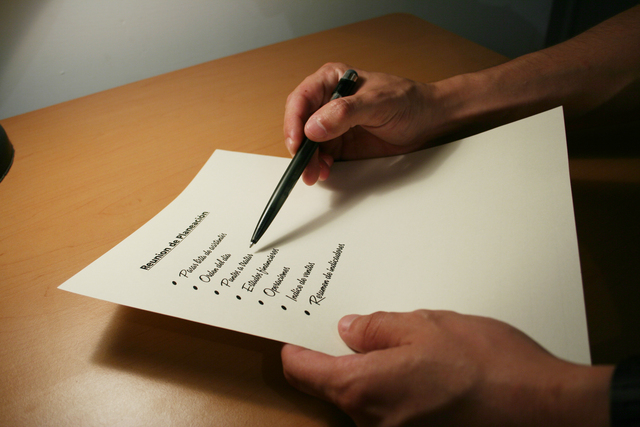 Most of all, his list reminded me of stories I'd like to read again and showed me others that I've not yet read. What more could I ask?
Anyhow, since this is a column of opinion, and since faithful readers probably already know I'm fond of making lists, I'm going to give in to self-indulgence. The following are some of my favorites in many (probably too many) categories:
Novel: To Kill a Mockingbird, Harper Lee
Short story: 'Man From the South,' Roald Dahl
Short-short story: 'Voodoo,' Fredrick Brown
Movie: 'The Godfather' (1972)
Play: 'Proof,' David Auburn
Documentary: 'Man on Wire' (2008)
Creative nonfiction: The Perfect Storm, Sebastian Junger
Biography: Papa Hemingway, A. E. Hotchner
Autobiography: Born Standing Up, Steve Martin
Novel series: James Bond (Ian Fleming)
Movie series: The first three Indiana Joneses
Director (tie): Alfred Hitchcock and John Ford
Novel author: Nelson DeMille
Short-story author: Jack Ritchie
Screenwriter: William Goldman
Hero: Jim McKay, 'The Big Country' (1958)
Hero (novel): Augustus McCrae, Lonesome Dove
Heroine: Marge Gunderson, 'Fargo' (1996)
Heroine (novel): Clarice Starling, The Silence of the Lambs
Villain: Anton Chigurh, 'No Country for Old Men' (2007)
Villain (novel): Visili Nikitin, Child 44
Adventure: 'Raiders of the Lost Ark' (1981)
Adventure novel: Deliverance, James Dickey
Western: 'High Noon' (1952)
Western novel: Shane, Jack Schaefer
Western short story: 'The Man Who Shot Liberty Valance,' Dorothy Johnson
Western comedy (tie): 'Blazing Saddles' (1974) and 'Rustler's Rhapsody' (1985)
Western series: The Virgil Cole novels (Robert B. Parker)
Mystery: 'L.A. Confidential' (1997)
Mystery novel: The Long Goodbye, Raymond Chandler
Mystery short story: 'The Green Heart,' Jack Ritchie
Mystery novel series character: Lucas Davenport (John Sandford)
Mystery comedy series character: Stephanie Plum (Janet Evanovich)
Spy movie: 'The Bourne Identity' (2002)
Spy novel: The Eye of the Needle, Ken Follett
Young-adult movie: 'Holes' (2003)
Young-adult novel: Banner in the Sky, James Ramsey Ullman
Young-adult mystery: Edenville Owls, Robert B. Parker
Young-adult novel series: Harry Potter (J.K. Rowling)
Prison movie: 'The Shawshank Redemption' (1994)
Prison novel: The Green Mile, Stephen King
Sports movie: 'Rocky' (1976)
Sports novel: The Natural, Bernard Malamud
Serial-killer movie: 'The Silence of the Lambs' (1991)
Serial-killer novel: Red Dragon, Thomas Harris
Medieval movie: 'The Lion in Winter' (1968)
Medieval novel: Pillars of the Earth, Ken Follett
Southern movie: 'To Kill a Mockingbird' (1962)
Southern novel: Beach Music, Pat Conroy
Southern mystery novel: The Bottoms, Joe R. Lansdale
Southern short story: 'A Good Man is Hard to Find,' Flannery O'Connor
Christmas story: 'It's a Wonderful Life' (1946)
TV series (tie): 'Hill Street Blues' and 'ER'
TV miniseries: 'Lonesome Dove' (1989)
Cable series: 'The Sopranos'
Movie sequel: 'The Godfather: Part II' (1974)
Novel sequel: The Lion's Game, Nelson DeMille
Love story: 'Casablanca' (1942)
Lover's triangle: 'Body Heat' (1981)
Sci-fi movie: 'Aliens' (1986)
Sci-fi novel: The Time Machine, H.G. Wells
Sci-fi short story: 'A Sound of Thunder,' Ray Bradbury
Horror movie: 'Psycho' (1960)
Horror novel: The Exorcist, William Peter Blatty
Horror short story: 'The Wendigo,' Algernon Blackwood
Werewolf movie: 'Silver Bullet' (1985)
Comedy: 'Raising Arizona' (1987)
Comedy novel: No Way to Treat a First Lady, Christopher Buckley
Comedy short story: 'The Kugelmaas Episode,' Woody Allen
Musical comedy: 'A Funny Thing Happened on the Way to the Forum' (1966)
Romantic comedy: 'Sleepless in Seattle' (1993)
Time-travel movie: 'Somewhere in Time (1980)
Time-travel novel: Time and Again, Jack Finney
Heist movie: 'The Thomas Crown Affair' (1968)
Heist novel: The Two Minute Rule, Robert Crais
Sherlock Holmes novel: The Hound of the Baskervilles, Arthur Conan Doyle
Stephen King novel: The Dead Zone
Stephen King short story: 'The Last Rung on the Ladder'
O. Henry short story: 'A Retrieved Reformation'
Hitchcock movie: 'Rear Window' (1954)
James Bond movie: 'Goldfinger' (1964)
Animated feature: 'Finding Nemo' (2003)
Fantasy series (novels and movies): Lord of the Rings trilogy (J.R.R. Tolkien)
Disaster movie: 'The Poseidon Adventure' (1972)
Disaster novel: Pompeii, Robert Harris
Opening scene: 'Romancing the Stone' (1984)
Opening paragraph (novel): Skinny Dip, Carl Hiaasen
Opening paragraph (short story): 'Red Wind,' Raymond Chandler
Ending: 'The Usual Suspects' (1995)
Ending (novel): Presumed Innocent, Scott Turow
Ending (short story): 'The Lottery,' Shirley Jackson
Ending (spy movie): 'No Way Out' (1987)
Ending (supernatural movie): 'The Sixth Sense' (1999)
Ending (love story): 'An Officer and a Gentleman' (1982)
Ending (sci-fi movie): 'Signs' (2002)
Comic-book adaptation: 'Superman: The Movie' (1978)
Lawyer movie: 'The Verdict' (1982)
Lawyer novel: Missing Witness, Gordon Campbell
Italian Western: 'Once Upon a Time in the West' (1968)
Post-apocalypse novel: The Stand, Stephen King
Western you might never have heard of: 'From Noon to Three' (1976)
Mystery you might never have heard of: 'Blood Simple' (1984)
Notes

The categories were as much fun to think up as the favorites were.
If the titles have dates after them (or, I suppose, if you had dates when you went to see them), they're movies.
That's my list. I'm sure no one would agree with all of these choices, and some would agree with none of them, but that's the fun of something like this. Different tastes, different preferences.  I sometimes disagree with myself: I changed my favorite movie from "The Godfather" to "Casablanca" and back again at least five different times.  (I thought that one was important enough not to wimp out and declare a tie.)
In closing, I'd be interested to know some of your favorite works of fiction. And if you have so many that you can't really single any out… well, I know that feeling too.
It's a good problem to have.