My UNCLE'S LIBRARY
by Melodie Johnson Howe
Deborah's column on libraries and reading her first "adult" novel created some powerful memories for many of us. What I recalled was my Uncle Richard's library. He and my aunt lived in Massillon, Ohio in a big brick house on a slope of lawn surrounded by a black wrought iron fence. My family and I were visiting for the summer. I was about eleven years old, and I remember that off their living room was a smaller room. One wall was lined with graceful windows. Under them was a built in window seat. The other walls were lined with books. I had never seen a room just for books in anyone's house before. I was drawn to that room like the proverbial month to the flame. I felt comfortable in it. For a gangly girl to feel relaxed in an "adult's room" was new to me.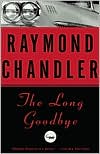 At first I sat on the window seat and just stared at the books. Then when nobody was looking, I got up and began to read the names of the authors. It was the first time I had seen such names as Faulkner, Hemmingway, F. Scott Fitzgerald, Raymond Chandler, Dashiell Hammett, and Herman Woulk. Though I was taught never to move my lips while reading, I found myself whispering the more difficult names.
The titles of the books bewildered me. The Long Goodbye. What did that mean? How long can a goodbye be?  Tender Is The Night. How can nighttime be tender? It could be scary. I was entranced
 I slipped out a book titled, For Whom The Bell Tolls. Tolls meant rings. I knew that. Church bells rang for the glory of God. I opened the book and read: "Forget for whom the bell tolls, it tolls for thee." Jonathan Dunne.  I was surprised and completely confused, but I sensed that book I held contained something sad in it.  
 It was then my mother came in and yanked the book from hands. She shoved it back into its place on the shelf and announced,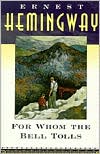 "You're not old enough to read these books."  With one sharp sentence she had made my uncle's library taboo. And my curiosity had turned to fascination. I was taken by the hand, led out if the room, and sat down at the crocheted lace-covered dinning table where my mother and my aunt were drinking iced tea. I listened to their stories, their laughter at their shared childhood, and stared from the dining room into the living room and right into that library. What was taboo about For Whom The Bell Tolls?
I would spend the next day avoiding my mother and sneaking into the book-filled room. Sometimes I could hear my parents arguing. "Let her read the godamn books, nothing's going to happen to her," my father would snap. "There are things she shouldn't know about in those books," my mother would furiously reply.  My uncle, a quiet droll lawyer, would sometimes peer in at me as I sat in his library. He would give me a sly smile and then go on his way.
I don't know how it was decided or even who took me, but I found my self in the children's section at the Massillon library. I searched through those books, but there was nothing like the ones that belonged to my uncle.
Like Deborah, I didn't want cute little animals on the cover. I didn't want big print. But I knew I had to get the book I picked by my mother. I searched and searched and then I found it. It was a novel with small print and looked like it could be in my uncle's collection. It didn't have a dust jacket. The cover was a deep red with a faded gold imprint of a man leaning down from his horse and swooping up a woman up into his arms. It was called My Dear Wife.  I had struck gold. My mother couldn't take this book from me.
It was a historical, romantic, suspense novel that took place in the Revolutionary War. A young man and woman, madly in love, get married. But before they can go on their "honeymoon" the war between the colonies and England breaks out. The young man must leave his new wife and go fight against the king. She, the virgin bride, gets caught up in the war too. She becomes a spy for George Washington. The couple do not meet again until the end of the novel where he rides up on a white horse, sweeps her up onto the saddle, holds her in his strong arms, and mummers, "My dear wife." Swoon.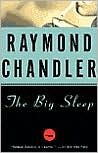 I have never gotten over that book. The Revolutionary War came alive for me in away that no history book ever would. (And to this day I love reading about that time.) There was the young woman who put herself in danger to fight for her newly forming country.  She used her wily intelligence to beat the British. And her husband, even while wounded, still fought bravely. But all he wanted was to get back to his beloved wife.
That book had transported me out of my own little world, my own fears, and into another place. A place I had never been and could never be. Maybe that's what I had first sensed when I walked into my uncle's library. The world wasn't just my life. And words could be grouped in a way as to form phrases such as The Big Sleep and Look Homeward Angel.
I had never heard phrases like those before. I didn't know you could arrange words in such a beautiful way.  These words reached out and grabbed you. Words that had power. Is this how a writer for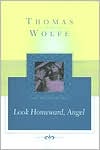 ms? Is this how a reader forms? Or maybe you have to have a longing inside of you that yearns for these strong beautiful words? I don't know. But I do know that people are reading fewer books. And young people are reading even less. This disturbs me deeply. Because it is only a good novel that will take them out of themselves, that will challenge their beliefs, break their hearts, and make them want to fight in the Revolutionary War. Or in Deborah's case be a Velda to an ape-headed private detective.