DON'T INSULT the DAME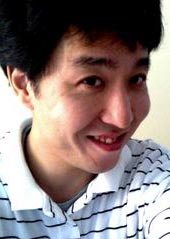 Welcome back our irrepressible friend, Yoshinori 'Todo, a regular on Dell Magazine's web site, The Mystery Place, whom you'll spot under the name Josh. He's impossible not to like: He's trustworthy, loyal, helpful, friendly, courteous, cheerful, kind, and the rest of the Boy Scout Law. He's also knowledgable and chivalrous and part of his knowledge and chivalry extends to Agatha Christie. He has a genuine love for Dame Agatha and for that reason, we invite him back to Criminal Brief to discuss cool crimes in the heat of summer.
The Amazing Agatha Christie
by Yoshinori Todo
It's summer time. Are you looking for good mysteries to sink your teeth into? Books that baffle, confuse, and impress you, make you feel all kinds of emotions in between? Why don't you give… Agatha Christie a try? That is, if you haven't already devoured every one of her eighty masterpieces.
"Agatha Christie."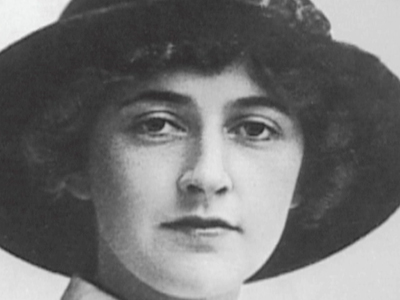 Just hearing this name gives me that familiar yet elusive tingle of anticipation that comes from knowing something spectacularly good is just around the corner. Yes, she has that kind of effect on me. She is what Steven Spielberg is to American cinema. What Stephen King is to the horror genre. What 5-times Oscar winner John Williams is to the world of film music. (And yes, these are all personalities whom I admire.)
Mind-bendingly complex puzzles– of course, this is the most obvious reason why so many remember and treasure Agatha Christie's works. When you pick up one of her slim brightly-colored paperback novels, there's always this sense of being at the mercy of a master manipulator. Someone who can outdeceive and bamboozle you like the best of all stage magicians. With Christie, the culprit is very often the really most unlikely person, as opposed to the obviously most unlikely person, if you know what I mean. And her forte lay not in the ingenious mechanical puzzles of the John Dickson Carr type, but in human puzzles. It's always interesting to find out what the characters you have been led to care about are really thinking and feeling.
Contemporary critics and readers tend to be a trifle sniffy about Dame Agatha Christie. In my opinion, that's unjustified, if understandable. Understandable because of what I have come to term the "Titanic effect." When confronted with this kind of success (over 4 billion sold books in over 100 languages, outsold only by the Bible and Shakespeare), many otherwise level-headed critics and readers apparently see no other choice but to regard such achievement with suspicion, contempt, and yes, even outright hate. Or maybe it's envy, I don't know. But it's almost like they are saying, "This isn't normal, folks, there must be something seriously fishy here. She (or he) is a freak!"
However, I am rarely one to be influenced in my opinions by critics and reviewers (said he, as he turned to "The Jury Box"). To complain that Agatha Christie didn't write more profound realist novels with more "substance"– whatever that means– seems to me as stupid as to criticize Edgar Allan Poe for not having written romances in the tradition of, say, Danielle Steel. That's just not the kind of stories he wanted to write! Christie set out to write well-plotted, entertaining mysteries that would puzzle, confuse, and delight the reader with the famous "last chapter." And if you ask me, she did it better than anybody else. People read her books to be entertained, to be wowed. And entertained and wowed they were, the statesmen and public workers and university professors and factory hands and deliquent teens and their well-meaning grandmothers and their best friends.
But it's more than that. I venture to say that her success is based on the simple fact that she was a dazzlin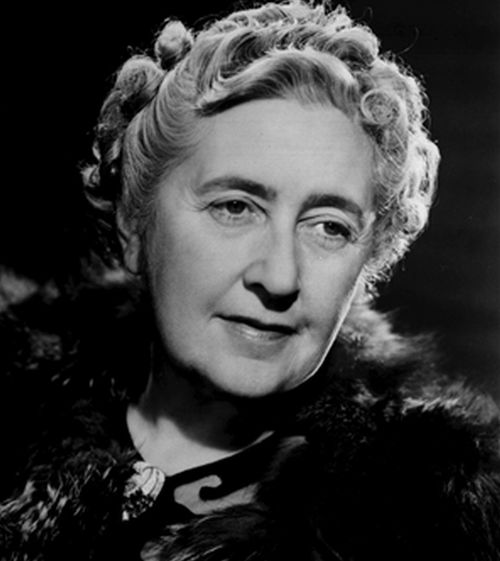 gly accomplished fiction writer, period. In my opinion, she exceled in the following three areas (aside from the puzzles).
1. Vivid, subtle characterizations
Some may disagree with me here, arguing that most of Christie's characters are little more than cardboard figures who are moved around like pawns. I suspect they think so because, in the pinnacle of her career, she used to write with what seems like the greatest economy possible—not unlike Hemingway, as far as that goes. However, in a typical Christie novel you get to know more of the inner thoughts and dialogues, subtle facial expressions and general  nuances of any given scene, than in most other novels of any kind.
2. Atmosphere
In the best of her books, there is an incredibly strong sense of atmosphere. Whether it be menacing or frivolous, oppressive or light-hearted, melancholy or happy, "voyeuristic" or sensual. And again, she managed to evoke atmosphere in her works without having to go on and on for pages of descriptive passages.
3. Being NOT a literary writer
And I'm using the word "literary" in the narrowest sense here. I think it was critical for her not to be too much of a literary writer in order to be this successful. She was more of a commercial writer, like Stephen King and John Grisham today. I think most literary writers are primarily concerned with how the words and sentences themselves affect the reader. Christie's first concern was always how the characters and their actions and thoughts affect the reader. Every good writer of fiction should be concerned with both, of course, but I'm convinced that what's important is where the focus lies.
There is a fine line there, and it should be recognized. Let me give you a for-instance. In the first chapter of And Then There Were None, this sentence can be found: "Nodding his head in gentle approval of his logic, Mr. Justice Wargrave allowed his head to nod…" Now, a writer who thinks of himself as "literary" would never allow himself to write such a sentence, finding it awkward and clumsy. He would at least substitute the second "nod" with something like "drop to his chest." But I don't think Christie was being clumsy here. On the contrary, it seems to me that, if the reader is totally immersed in the story (and not scrutinizing every sentence or paragraph for structural or stylish weaknesses), these quasi-word pictures are the most powerful way to make him or her see, having—subconsciously or not—the strongest immediate impact. It's not the most obvious and easy way to say it; just the most effective. And the sentence above does indeed make the reader see the old judge nodding a few times in appreciation of his logic, before he nods his head slowly one final time as he falls asleep. This is just one example of many MANY, of course, and granted, it's subtle and seemingly inconsequential, but I think I have a point. (On the other hand, I could be way off here, so tell me what you think!) 
Here are 3 of my favorite Christie novels:
Five Little Pigs: A British summer garden. There was a murder victim, an elderly irascible artist-painter, his young beautiful wife ravaged with grief, some family friends who were visiting from the neighboring estate. There was a sparkling little river nearby where little Angela was playing when the crime took place. And all morning, there was a palpable sense of doom in the air. All these images and memories . . . and Hercule Poirot is asked to solve the case which lies sixteen years in the past. Through the filter of memory, the events leading up to the tragedy are narrated by five people from five different angles, and Poirot's "little grey cells" never functioned more brilliantly. One of Christie's most realistic, complex, and poignant novels, characterized by an unusual depth of psychology. This is my all-time favorite Christie novel. (Note: Read the British HarperCollins edition! The American Berkley edition has been edited almost beyond recognition.)
4.50 from Paddington: A few days before Christmas, a woman Christmas shopping in London is on her way back to the Village. She settles herself comfortably in the train, not knowing she is about to have the shock of her life. She glances out the window as another trail runs parrallel to hers, and what she sees makes her nearly faint. What did she see? (In fact, What Mrs. McGillicuddy Saw was the original American title.) I love Miss Marple. Charming, kindly, mettlesome– and meddlesome– elderly spinster with the twinkle in her china-blue eyes. She does some impressive deductive work here.
Peril at End House: Fireworks! I remember this book mostly for fireworks. A little party standing on a lawn overlooking the British Riviera. They are in good spirits, drinks are served, fireworks burst in the sky. A few people run in and out of the house. Suddenly there is a loud bang, but this one's different. There is some slight confusion. Then a scream is heard and people start taking notice. And on the lawn halfway between the cliff and the house, the body of a young girl lies wrapped in a luridly scarlet shawl.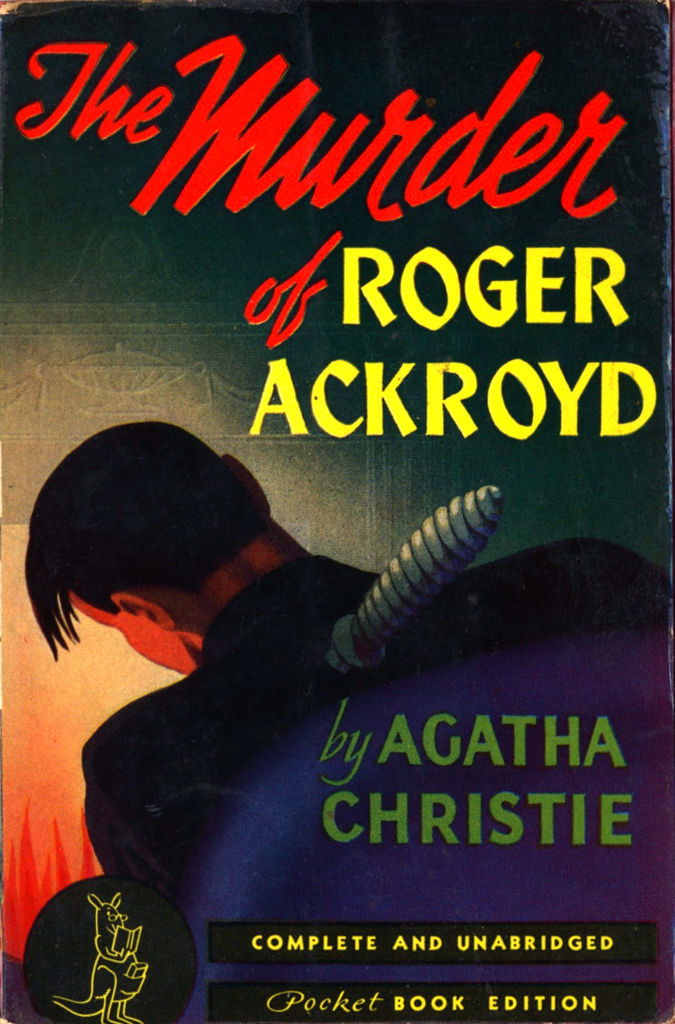 My Top 20 favorite Christie novels (in chronological order): Murder on the Links, The Murder of Roger Ackroyd, Peril at End House, Murder on the Orient Express, The ABC Murders, Cards on the Table, Death on the Nile, Appointment with Death, Hercule Poirot's Christmas, And Then There Were None, Sad Cypress,  Evil Under the Sun, Five Little Pigs, Crooked House, Sparkling Cyanide, A Murder is Announced, 4.50 from Paddington, Ordeal by Innocence, The Mirror Crack'd from Side to Side, Curtain: Poirot's Last Case.
If you haven't read any of these titles, run to your nearest bookstore (or library) now. Happy summer, everybody, and happy reading!