NOT MY REAL FRIEND
by Deborah Elliott-Upton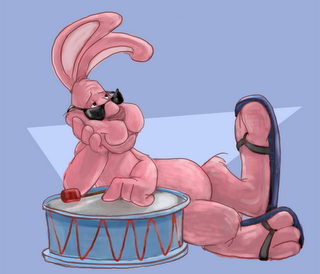 Today is not a great day to write. I don't have time to write anything today and it's already so late in the day I may miss the deadline. Deadlines are called deadlines because if you have not turned in your column by the designated time, an editor might just kill you. Okay, I'm exaggerating. They won't really kill you, but missing deadlines kill your writing career.
I understand not meeting the deadline almost always deals with Me, the Writer hanging out too much with my not-my-real-friend, Procrastination.
I realize we aren't really friends, but we've known each other quite intimately. We do seem to spend too much time together lately. Maybe we pop some popcorn, watch an old movie, read a book or just hang out shooting the breeze. Procrastination is a thief and to be honest, I've been known to let him get away with it time and again, inviting him into my life even after promising I wouldn't.
Procrastination likes to pretend he's the Muse sometimes. "Let's just see where this idea may go," he says with a wink. Procrastination is quite the charmer. I have to give him that.
Not putting up much of a fight, I shrug. "Why not?"
Procrastinator suggests calling up other friends and having a barbecue in the backyard or go shopping in the new mall or sometimes, quite innocently he initiates going into cyberspace for research that might come into play someday.
Today is not a great day to write because I feel like the Energizer Bunny running on inferior replacement batteries. The workload is still there, the frenzy of my schedule apparent, but my energy level has taken a downward spiral, and yet, here I am running in place and at least trying to write.
"Let's be honest," Procrastinator whispers in my ear. "All work and no play makes Jill pretty darn dull, too. Deborah's are no exception."
I nod in agreement. Today is not a great day to write.
Like a lot of people, I am existing in a 'hafta' world. I hafta pick up the cleaning, attend business meetings and buy groceries. I hafta do a lot of things I already committed myself to doing when I didn't consider the time elements of adding just one more thing to the never-ending hafta list.
I hafta write this column every week, but it is more fun than going to the dentist which I also did today.
Writing is not always fun any more than business meetings are always tedious. I just wish I'd not set them and a luncheon and a Bible study up for the same day.
Today is not a great day to write.
Air conditioning seems too much to bother with when the weather outside is so warm and inviting. "Maybe we could take a walk," Procrastinator says with a grin. "You could use the exercise. You know, ideas flood into your brain when you walk."
I falter and he adds, "Or maybe a drive." Before I can answer, he bites his bottom lip and corrects himself. "I know what you're thinking. Gasoline is too high. A walk it is." He takes me by the hand and practically drags me from the office. Not to be impolite, I tag along to keep him company.
"Just a short walk," I promise myself.
Procrastination smiles wide and I pretend I can't hear the beginning of a chuckle. He's won again and I almost feel bad, but really, today is not a great day to write.
"Tomorrow," he says.
Definitely. Tomorrow will be a great day to write.