PASTICHE NUTS
by Rob Lopresti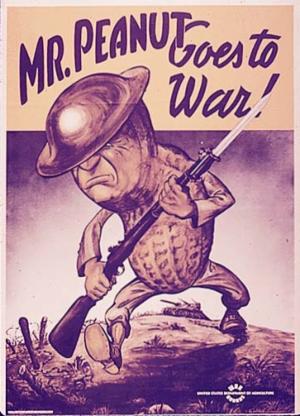 The first time I ever saw the word "pastiche" was in Ellery Queen's Mystery Magazine, back in the 1970s. In those days EQ used to publish a lot of stories that reflected on the past of the field and these included parodies and pastiches.
Parody is a fairly easy concept. Robert L. Fish wrote funny stories about a private eye named Schlock Homes who lived on Bagel Street with Dr. Watney. Parody.
But what is a pastiche? I've looked at a few dictionary definitions and some would let you use it as a synonym for parody. And some would use it for the simple act of writing a new story featuring someone else's character. (As in the ten thousand novels written about Sherlock Holmes since Doyle passed away.)
But the meaning that fascinated me was somewhere in between. These are the works that refer to an earlier tale without using the same character, or attempting a flat-out parody.
Solar power
Most likely the first one I ran across in EQMM was Solar Pons. August Derleth's character was clearly modeled on Sherlock Holmes, right down to his doctor companion. But Pons was an admirer or Holmes (who was assumed to be real), and lived thirty years after the Master's prime..
Steve Hockensmith's excellent stories about Old Red and Big Red are a current variation. Old Red is a cowboy who wants to be a detective like Sherlock Holmes – even though he is illiterate and needs his younger brother to read him the stories. The brothers believe that Holmes was real, but it wasn't until Steve wrote Holmes on the Range that I realized that in his universe, Holmes is.
The Wolfe Pack
Next to the Master, the most frequently pastiched detective may be Rex Stout's Nero Wolfe.
The first one I encountered was Randall Garrett's fantasy novel Too Many Magicians. Garrett's Lord Darcy series took place in a universe in which technology had not blossomed, but magic had. In this book Darcy travels to England and meets the Marquis of London, a fat genius who is assisted by Lord Bontriomphe. (In Too Many Cooks, among other Stout novels, Wolfe is assisted by Archie Goodwin … Bontriomphe, Goodwin).
Back in the sixties Lawrence Block wrote two comic novels about a teenage boy looking for sex. The publisher wanted more but Block was tired of writing strictly about hormones so he gave Chip Harrison a job, as assistant to Leo Haig. Chip tells us in "Death of the Mallory Queen," that Haig was "a penny-ante breeder of tropical fish until a legacy made him financially independent. And he was a special fan of the Wolfe canon, and he thinks that Wolfe really exists, and that if he, Leo Haig, does a good enough job with the cases that come his way, sooner or later he might get invited to dine at the master's table."
Loren D. Estleman's Claudius Lyons stories might almost be considered to be more pastiche of Haig than Wolfe. Lyons is also an inheritor of wealth who wants to be Wolfe. But unlike Haig, he is as fat as Wolfe, and a coward. He tries to avoid confrontations with the cops by refusing to take any money for his investigations. So far all the stories have appeared in EQMM.
And speaking of Hockensmith's cowboys I should mention William L. DeAndrea's Lobo Blacke series. (Nero means black, lobo means … well, you guessed.) Black is a frontier lawman, crippled in an ambush, who takes over a newspaper. His reporter does the legwork and narrates the books.
This week's column was inspired by a story in the latest EQMM, "Julius Katz," by Dave Zeltserman. Katz is a food-loving private eye whose stories are narrated by his assistant named, yes, Archie, who happens to be an advanced computer device. His enemy is a cop named Cramer and his girlfriend is Lily … names that should be very familiar to any Wolfe fan.
Tales of two thieves
When Max Allan Collins wrote a novel about a thief named Nolan he was clearly inspired by Rickard Stark's novels about Parker. When the publisher wanted more books Collins was uncomfortable: "One Parker pastiche was an homage; a series really did seem a rip-off … " Donald E. Westlake, who was Stark's alter ego (or keeper) gave his blessing and he and Collins stayed friends for decades.
Of course, one can argue that Westlake's comic thief Dortmunder is a sort of parody of Parker. In the seventies Oklahoma sportswriter Jay Cronley wrote a comic novel called Quick Change (later a Bill Murray movie) that had eau d'Dortmunder all over it. When his second comic crime caper, Cheap Shot, came out I was glad to see a blessing from Westlake in the form of this blurb: "Jay Cronley does better than make me suspend disbelief: he makes me throw my disbelief out the window and drop rocks on it."
Of course, Westlake got his own back, so to speak. In Drowned Hopes, Dortmunder gets stuck in a miserable, filthy ghost town. Cronley, Oklahoma.
There ought to be a lawyer
Before getting his first book about P.I. Stanley Hastings published Parnell Hall decided to write a Perry Mason novel. Erle Stanley Gardner's widow wouldn't permit it, so he created a new character (or gave him a new name?), Steve Ambrose, and wrote books about him under the name J. P. Hailey. He writes that the only person who ever noted that he was writing pseudo-Masons was that astute critic, and frequent commentator on this blog, Jon L. Breen.
The power of character
But if I am right that Wolfe and Holmes dominate the pastiche sweepstakes, why do they? I think the answer is that there are so many details and layers to those characters that it is easy to play with them (and recognize when a writer does). C.J. Harper writes short stories about Darrow Nash, a private eye who actually has an office in the same office as Raymond Chandler's Marlowe (and occasionally asks him for advice). But Marlowe lacks the supporting cast and the Holmes/Wolfe affectations to make one character seem more like another.
Putting it another way, are all the trenchcoated private eyes pastiches of Marlowe? Are all the little old lady sleuths pastiches of Miss Marple? Or are they just little old lady sleuths?