WHO ARE YOU REALLY?
by Deborah Elliott-Upton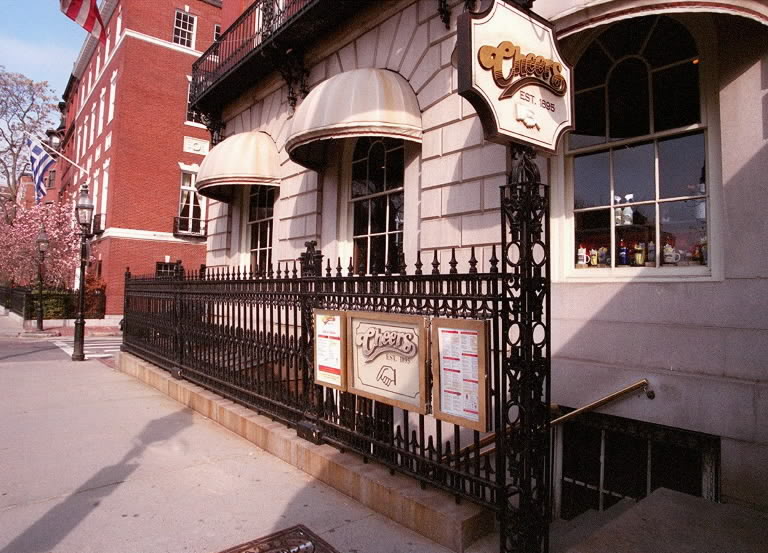 I arrived a bit late to the game of Facebook, but find it's a lot like going into the "Cheers" bar: everyone knows your name, people seem happy to see you and you're expected to say and do something while you're there.
One reason people enjoy Facebook more than regular e-mail to keep up with friends is the absence of spam – although I surprisingly do know a handful of guys who appreciate Spam. (It is never an item on a female's shopping list, which proves women are more intelligent than men about what they'll eat.)
On Facebook, most of my friends have gotten caught up in Mafia Wars. Personally, I'm afraid to go there. I think it may be like the real Mafia and once you're in, there's no way out this side of death. My friends have become obsessed or addicted, whichever is worse.
In all, I spend probably a total of ten minutes a day on Facebook. My guilty pleasure while there is the quizzes. They are short (usually 5-10 multiple choice questions) and for the most part, correct in evaluations. The last test I took was "What Halloween Costume Should You Wear?" The result: You are scary enough: Go as yourself.
Some people will challenge my choice by saying, "These quizzes are time wasters." I beg to differ. These are quickie playdates for the brain. But more importantly, they are insider views to you and your friends – and for a writer, getting to know more about people is paramount to creating believable characters. We love to see what's beneath the surface. Knowing who we are and who are friends are tells us much about ourselves and society at large.
What if Facebook quizzes were around for our favorite literary characters? Imagine Sam Spade, Archie Goodwin, Sherlock Holmes, Mike Hammer, James Bond or Miss Marple finding their own answers to quizzes like these:
What's Your Theme Song?
What's Your Hidden Talent?
What Do Your Dreams Say About You?
What Kind Of Parent Will You Be?
Who's Your Dream Date?
Which "Gilligan's Island" Character Are You?
Now I'm smiling imagining Sam Spade as a grouchy Skipper, Archie Goodwin as the Professor, and Nora Charles as Mrs. Howell. Gilligan? Ellery Queen? Maybe not.
Yes, these quizzes are far-fetched and just for fun, but sometimes the brain needs to take a few minutes off from the cerebral workout and just fool around. The conception of some of our best stories may have occurred during a daydream or two.
Did I say sometimes these quiz results are just wrong? Does anyone really believe the sit-com mom I would be is Carol Brady? Accordingly, I'm supposedly married to Dan Conner, which is a great character – and I adore John Goodman — but Dan is so far removed from my quiet, methodical husband that now I'm not so sure about the other quiz results.
Maybe I shouldn't go Trick or Treating as myself on Halloween. But, then, maybe they did nail that one.