I WAS MILES AWAY
by Robert Lopresti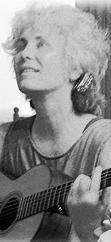 Kate Long is an award-winning songwriter from West Virginia. She is also a journalist and you may have heard her commentaries on NPR. Last month she performed a concert in my part of the world and also conducted a creative writing workshop. With her permission I am going to tell you about one of the techniques she taught us.
When Harry met Sam
It began with a freewriting exercise that you have probably encountered before. She took an object out of a bag and told us to write about it as fast as we could. No editing, no self-censorship, and no planning ahead.
The first object happened to be a nail file and what poured from my pen read approximately like this:
The nail file fell to the floor.
"Be quiet," whispered Harry.
"Relax," said Sam. He repeated it, more quietly. "Relax. Nobody can hear a nail file fall."
"She can," said Harry. "She hears everything. Why did you bring that thing anyway?"
"We're going to open a safe, aren't we? Safecrackers always rub their fingers to make them sensitive."
"That's only in the movies, and they use sandpaper. Besides, we've got the combination."
And there we leave Harry and Sam, whoever they are, because at that point Kate announced: "Your next sentence begins with the words: 'A mile away … '" And so ….
A mile away, Francine was standing in front of the cooler at the Seven-Eleven, trying to remember what brand of beer Harry liked. Sam was strictly a Miller man but she vaguely remembered that his old buddy preferred a different brew.

She finally decided to buy a six-pack of Miller and one of Coors—let Harry think they were a little upscale, why not?—and hefted them to the counter.

The pimply kid didn't bother to ID her. She hoped he was just lazy, but suspected it was yet another sign that she didn't look under 30 anymore. Francine opened her purse to pay and—that was odd. Where was her nail file?
Well, you and I know where it is, but I have no idea what happened next. I know—one of my fellow students asked—that the she Harry was worrying about is not Francine, but that's all I do know. I doubt if that story will ever go any further (although it does remind me of a subgenre I like and haven't played around in much – the comic story from the viewpoint of a dumb criminal.)
The big shift …
But the reason I am telling you about it is that little trick in the middle. A mile away …
Kate says this change in perspective usually creates a tighter focus. I don't know if that's true in my little vignette up there, but I do think it's worth playing around with.
Now, this is cool. I sent a draft of this column to Kate and she wanted to comment on the paragraph above. I am taking the liberty of editing the writing coach (how often do you get to do that?) but here is the most of what she wrote:
I believe a shift in time or space actually expands the focus, sets up plot complications and adds dimension.

I always think of writing tools in relation to each other, as a "toolbox." That's what I think I have to offer, so that's why I try to explain them together, rather than presenting isolated exercises. There are at least five tools at work in your vignette: mental movie, cast of characters, movement through time, movement through space, and tension/contrast (plot complication).

With your opening scene, you quite effectively set up a little movie in the reader's mind: Two guys trying to crack a safe. Nail file falls to the floor.

When you shift in time or space, you expand the reader or listener's mental movie, so you actually expand the focus. Francine appears, standing in front of a cooler. Great contrast.

A shift in space often expands the story in a different way than a shift in time does. With a shift in space, another character usually appears. With a shift in time, the writer often adds another layer of understanding about the person in the original scene.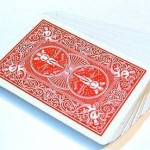 Thank you, Kate.
During our workshop she also talked about having a deck of cards that she sometimes selects randomly from. For example (some hers, some mine):
A mile away …
In the next room …
On the other side of town
On the other side of the world …
One inch away …
An hour ago …
Last week …
Ten years ago …
You see the point. You can shift in time or space.
So if your story is getting bogged down, draw one of those cards, literally or figuratively, and see what develops. And if you run into Harry and Sam, tell them Francine is looking for them.