DEATH 'n' TEXAS
by Leigh Lundin
"Earlier this month, hundreds of people witnessed a moving display of justice and compassion at the Innocence Project's annual benefit in New York. While pianist Jonathan Batiste played "What a Wonderful World" at the close of the event, two attendees got up on stage to dance, but not just any two.

These two were Dennis Fritz, who spent a decade in Oklahoma prison for a murder he didn't commit, and Peggy Carter Sanders, the mother of the young woman Dennis was wrongfully convicted of killing. These were two people with a long history, and now they're joined in a singular mission to seek fair justice for all."

from InCase, quoting from The Innocence Project
Also earlier this month, America freed its 129th exonerated death row inmate since 1983, after the death penalty was reinstituted in the late 1970s. This number does not include inmates almost certainly believed to be innocent, but who are "procedurally barred" from qualifying for rehearings or appeals under the stringent guidelines of our justice system, or are victims of 'lost' or destroyed evidence.
In fictional crime writing, our stories are neat little packages, properly wrapped, tied off neatly, and we rarely consider the aftermath of conviction. We writers, particularly those of us with exposure to criminal law, know this seldom happens in real life.
Moving beyond capital crimes, the Innocence Project has exonerated 216 defendants convicted of violent crimes, largely sexual assault, primarily upon DNA evidence. In addition to the Innocence Project, a number of religious and student work groups have achieved success in freeing inmates, despite resistance from prosecutors who strongly resist suggestions of mistakes, malfeasance, and political motivations.
Readers may remember Texas Governor Bush denied his state, the leader in executions, ever executed innocent men. Meanwhile in Florida, even though Governor Bob Martinez began signing death warrants from his second day in office (clearly showing he wasn't bothering to read the cases), Florida continued to lag behind Texas in executions, an embarrassment for our Sunshine State. We disappointed Floridians, concluding we had no one in the state capable of being governor, imported Jeb, another of the Bush brothers. Though the competition was fierce, we never managed to attain first place for executions and had to settle for number two in the nation. Don't mess with Texas.
Given its capital punishment history, it might come as a surprise that Dallas County District Attorney Craig Watkins has recently been called America's best prosecutor. Unlike the majority of prosecutors who resist or even thwart reinvestigations of death row cases, Watkins has thrown open his office's files for review.
Craig Watkins takes the meaning of 'justice' seriously. Jettisoning his office's motto "convict at all costs" under previous boss Bill Hill, Watkins established a Conviction Integrity Unit. He fired nine prosecutors and another nine resigned under a cloud of questionable prosecutions. In conjunction with the Innocence Project of Texas, their team has exonerated 17 men out of 20 with the three other exonerations likely.
You may be surprised to learn that some citizens vehemently object to opening old cases, even as prisoners are being proved innocent.

Talk radio opponents speak of "old history", "reopening old wounds", "subverting the established justice system", "defeating closure", damaging the "integrity of the criminal system", "an international embarrassment", and "a waste of taxpayer's money". In the face of saving the lives of the wrongly convicted, such complaints are jaw-dropping, but they have political muscle behind them: it's possible funding for the Conviction Integrity Unit is at risk.
Convictions of a Nobel Candidate
When talking about awry death row cases, talk often seems focus on the deep South, which is neither fair nor indicative. In 2000, Illinois Governor George Ryan became so convinced after a number of death penalty cases were overturned based upon DNA evidence that he commuted the sentences of 154 death row inmates.
"I now favor a moratorium, because I have grave concerns about our state's shameful record of convicting innocent people and putting them on death row."
Can a Montana?
Another highly questionable case is that of Montana's Barry Beach, now 47, sentenced to 100 years without parole in a killing that happened in his town when he was 17 years old. This case, which became a Dateline NBC special, was one of prosecutorial malfeasance, 'junk science' laboratory malpractice, poor CSI procedures, and missing evidence complicated by a police officer who broke into the evidence locker he was supposed to be guarding. Why? Because his daughter was under suspicion. Other parties never investigated have made on-again / off-again confessions pointing not to Barry Beach, but a group of jealous girls.
Members of the victim's family don't believe Beach is guilty and a hundred members of the community, including the mayor, have signed a petition seeking Beach's release. However, like many convicted felons who may not be guilty, innocence is "procedurally barred", meaning even if innocence can now be proved, courts are either under no obligation to rehear the case or are procedurally barred from rehearing it, under the concept that no new evidence may be introduced during appeals.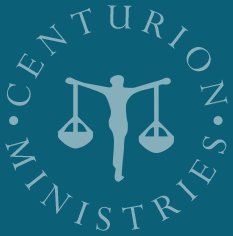 Centurion Ministries is a small group with a paid staff of five supported by Montanans for Justice. They accept only cases in which they are thoroughly convinced of a party's innocence. They managed to not only discredit the investigation, prosecution, and defense of Barry Beach, they went so far as to identify the presumably guilty parties. Although exoneration appeared to be a slam-dunk, a panel appointed by the governor found no reason to overturn the conviction, apparently believing it inconceivable that a group of jealous girls was incapable of violence, despite sporadic confessions and admissions.
Government Findings
Two decades ago, the U.S.Senate authorized the Department of Justice to conduct a study to determine the accuracy of convictions. In a breakdown, nearly three quarters of wrongful convictions are caused by eyewitness misidentification, either deliberate or inadvertent. Another source of wrongful conviction is litigative, split between prosecutorial malfeasance and defense incompetence.
The study concluded that conservatively one out of twenty is wrongly convicted and that number might be as high as one in ten. In a nation that has more of its population in prison than any other western country (and many third world nations), that's between an eighth and a quarter of a million innocent people.
Kirk Bloodsworth, the first inmate freed from death row by DNA testing said, "Now I am not a mathematician, but (129 exonerated convictions) would give me pause."