NIGHT VISION
by John M. Floyd
This week I'm straying a bit off the short-story path, to a place with dim lights and reclining seats and the smell of overpriced popcorn. The subject's still suspense fiction, though. As I've said before in this column, I believe that most readers of mystery/suspense/crime stories also enjoy movies in that genre, and that writers can learn much about the storytelling craft from watching well-directed films.
I've even found myself, in recent years, following directors the same way I follow authors — once I discover that I enjoy their work, I watch (or read) every movie (or book or story) they've created, and I go to (or buy) all future offerings as soon as they come out. Except for its impact on my finances, that's turned out to be a pretty good plan.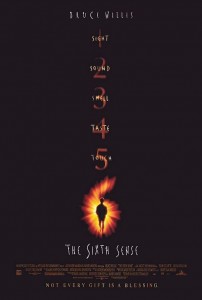 Some of my favorite living directors are Spielberg, Scorcese, Coppola, Tarantino, Richard Donner, Nora Ephron, Peter Jackson, the Coen brothers, John McTiernan, several others. But one I always watch for is M. Night Shyamalan. He's the best kind — a writer/director — and since he emerged in the late nineties I've enjoyed every movie he's made. And I like them for the same reason I like films by Alfred Hitchcock: Shyamalan knows how to engage and entertain an audience.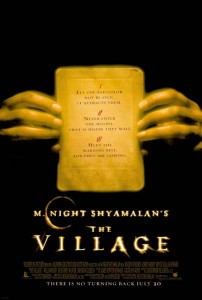 I realize he has his critics. Several of my fellow movie addicts who liked Shyamalan at first were disappointed with "The Village" (2004) and then gave up on him entirely after "Lady in the Water" (2006). Not me. Even those two films — the first dependent on a huge plot twist and the second fairly slow-moving — were still, in my opinion, well crafted and entertaining. Both "Village" and "Lady" had unforgettable characters, "Signs" (2002) contained excellent examples of foreshadowing, and "The Sixth Sense" (nominated for Best Picture in 1999) featured one of the best surprise endings since "Presumed Innocent." Even "Unbreakable" (2000), which I thought was a little too dark, was satisfying. I'm already looking forward to the opening of Shyamalan's "The Happening," next month.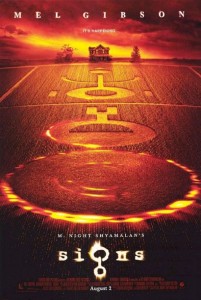 Simply put, I love his plots, his characterization, his pacing, and — maybe most of all — the overall tone and structure of his films. I think he's successful for the same reason Stephen King is: they're both great storytellers. As has been said many times at this site, it's good to be educated and enlightened by books and stories and films, but it's even more important — especially in the suspense genre — to be entertained. To be thrilled and fascinated and transported into another world. When folks pick up a book or collection of stories or sit down in a theatre, I don't think they're hoping to leave feeling culturally or spiritually enriched. I think they're saying, in their minds, tell me a good story.
I remember seeing something about Shyamalan in an interview that I thought was interesting, and probably helps explain why I like his movies. When asked to name his favorite films, he didn't say what folks expected to hear, like "Citizen Kane" or "8 1/2" or "The Pianist" or "The Bicycle Thief." Instead he named movies like "Raiders of the Lost Ark", "The Godfather", "Jaws", "The Exorcist", and "Die Hard."
Sounds like my kind of guy.