X WHY? Part I.
by Leigh Lundin
Unlike south Florida, New York, New Mexico, or widely scattered parts of Texas where mystery writers congregate, I've met only one other mystery writer in the Orlando area, Tom Cavanagh, who has a life of his own over at Embry-Riddle University.
Locally, the majority of genre authors are romance writers and a couple of vampire scratchers. (I believe that indicates they write in the vampire genre, but they might be creatures of the night as well.)
From these romance author friends, I've learned that although our genres have a number of authors who cross over, at heart our styles are very different. Mystery writers encourage readers to fill in gaps, make leaps of insight and logic, and infer deliberately ambiguous plots and motives. In contrast, romance readers anticipate an obsessive, emotionally pornographic vivisection and inspection of every feeling, real or imagined, of every nuance of thought and word, where nothing is left to the imagination. I'm not saying that's wrong– just different.
Neither am I implying that an extreme attention to detail which leaves no room for inference is incorrect, but, it is antithetical to how we, the mysterious clan, write. Simply put: Mystery appeals to the brain; romance appeals to the heart (and sometimes nether regions).
These are differences not so much oppositional as appositional, like opposite sides of the same coin: obverse and inverse, yin and yang, black and white. However, some issues trouble me. I've complained that, unlike mystery writing, America's romance genre's become highly stylized with an insistence upon third person and "fashionable" (to quote a romance author and blog critic) alternating of male and female points of view.
PoV
It seems to me that female mystery writers write from a male's point of view far more realistically than romance writers. RWA members have countered, winningly, I felt, that romance writers delve into a different, more 'intimate' part of the psyche. They might not understand the dynamics of the male mind, but at least they try.
A few weeks ago, James suggested I write an article or two about getting inside the head of the opposite sex. When I first began writing, I didn't know we were expected to write from the viewpoint of our own gender; I merely picked the viewpoint that seemed most pertinent at the time. More on that later, but this week I focus on other mystery writers, past and present.
The Golden Age
Agatha Christie, Dorothy Sayers, Ngaio Marsh, P.D. James, and Margery Allingham never seemed to stumble writing from a man's point of view, or a woman's for that matter. Some men have adequately written from a woman's viewpoint, but usually I think of novelists, playwright, and screenwriter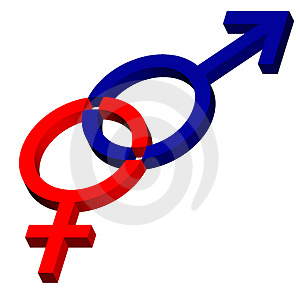 Sidney Sheldon who achieved popularity in the 1970s stemming from his success writing from a woman's viewpoint.
The ability of authors to pull off the feat varies widely. Two currently popular writers (one male, one female), while entertaining, don't (in my opinion) do opposite gender particularly well. That's merely my sentiment, of course, which hasn't reduced their popularity in the least. It's possible that like me, other readers may overlook the occasionally 'off' characterization in light of an otherwise well-told story.
V.I.P.I.
At least one woman novelist has been criticized for her female P.I. being more masculine than feminine. I am not referring to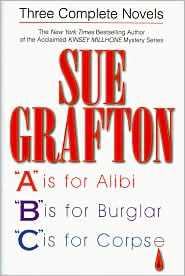 Kinsey Millhone, who, while not necessarily comfortable in her own skin, I buy at face value. I've known adult 'tomboy girls', if you'll allow the awkward expression, who would understand and feel at home with Kinsey Millhone, a girl orphaned at age five. Kinsey may never achieve 2.2 children and a white picket fence, but she does her best and deserves whatever happiness she can eke out of life. While Sue Grafton may have created an unorthodox protagonist, the same character might have been doomed if created by a man. I heard a book dismissed once when a woman huffed, "You could tell it was written by a man," after his pseudonym was revealed in a magazine.
What is it women mystery writers get right that romance writers often get wrong? First, I'm going to qualify that I'll be speaking in generalities, partly because of space limitations and partly because it's impossible to deal with every single exception. So, don't light up the switchboards that my suggestions don't apply in 100% of the cases.
Next Week and the Next
Next week, I'll talk about writing from a male point of view. The following week, we'll discuss writing from a female point of view. In the meantime, I'd like you, readers and writers, to fill the comment boxes with what YOU think is important for writers to understand when writing about the opposite sex.
If you don't wish to reveal your thoughts publicly, feel free to write me an eMail at xx_xy@humanoid.net which Criminal Brief will make available for the next two weeks.
---

  Just for silliness from Joe-ks.com: Male/Female Brains. (PowerPoint file)