FOUR NOSES FOR CRIME
by Rob Lopresti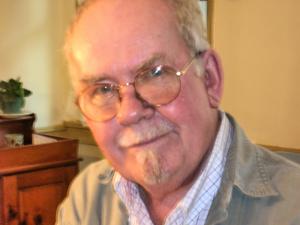 I just finished a terrific book of short stories by James Powell. A Pocketful of Noses is published by Crippen and Landru which, amazingly enough, specializes in collections of mystery stories. (May their coffers overflow.)
If you haven't encountered Mr. Powell, I should warn you that he isn't for everyone. I consider him the heir of John Collier and Avram Davidson. All three of these gentlemen were brilliant authors of short stories, and were blessed with extravagant imaginations and rococo vocabularies. If you are looking for the grim realism and pared-down language of police procedurals or noir, this is not the book for you. But if you like quirky fancy mixed into your detection, you need to meet the Ganelon family.
Down by the Frascati Fountain
This is not a random collection of short stories. It features four generations of private detectives named Ambrose Ganelon, all operating in a tiny principality on the Riviera, centered on a famous casino. I refer, of course, to San Sebastiano.
Perhaps you thought I was going to say Monaco. There is a certain resemblance, but Powell explains in his introduction why he chose to create a fictional locale. As a librarian I am very fond of his explanation:
"Inventing San Sebastiano freed me from the tyranny of facts. If you go into a large public library you will see a pale crowd of men and women researching books or articles they plan to publish or preparing for courses they intend to teach. And these are all noble things. But there are other researchers there, an even paler crew who accumulate knowledge so they can write letters to the editors of mystery magazines peppered with words like 'egregious' and 'invincibly ignorant.' 'Dear Editor,' they write, 'in your issue of November last, I was astonished to find a character in a James Powell story releasing the safety catch of an 1864 sleeve Derringer, model 302, a.k.a. "the Elbow Smasher." I think not. That particular model Derringer did not come with a safety catch until January of 1865.'"
But once freed from tawdry reality Powell created a world of his own that residents of Monaco would no doubt find as astonishing as the rest of us. A few examples:
One store in San Sebastiano can be recognized by "the blank sign and the bare window, the place of business of the maker of the finest invisible ink ever concocted."
In the Armenian quarter you will find "rug merchants like the notorious Leon Barbarian who sat in front of his shop until all hours, begging each passer-by to come in and rob him blind because his wife needed a brain operation. This remark never failed to infuriate Mrs. Barbarian who would burst out of the shop, wild-eyed and incoherent with rage. Barbarian would give a sad little shrug, his point made."
Powell describes one character as "thin, sharp-elbowed, and smiling … all spine and teeth, like a sinister pocket comb."
During a brief military dictatorship the principality's citizens were encouraged to revolt by a mime who "leaped up onto a vendor's barrow and mimed a message, urging everyone to march against the stiff wind of tyranny, shatter the shrinking glass box of oppression, and pull together on the rope of common purpose."
And speaking of history, Powell laments how the great circuses of Europe were destroyed by World War I, which "drafted bareback riders into the cavalry, sent their dapple grays to drag artillery pieces through the mud, and marched the clowns off into the various general staffs."
Like I said, a wild imagination. But the stories are fiendishly clever as well. I can imagine many a classical detective admiring the solution the first Ganelon produces to the question: What is the one thing it is easier to look for in darkness than in light?:
The man from the north
The book contains a list of all Powell's stories, some of which have been reprinted in so many collections he may need the mind of a Ganelon to keep track of them.
When I listed my fifty favorite short stories I chose two by Powell. You can find "The Eye of Shafti" in his earlier collection, A Murder Coming. It is the bizarre tale of an American tourist who steals a jewel from an Asian temple, and the tribesmen sent to track him down. One of the hunters temporarily seeks work in America. Armed with a fierce look and a terrifying dagger he naturally rises a success in the advertising industry. "The Plot Against Santa Claus," one of Powell's many yuletide tales, is told from the view point of the North Pole's chief security elf. It may be the ultimately parody of the hardboiled school, climaxing in the bloodchilling accusation "You're a Marxist-Leninist elf!"
Powell also wrote a story with what might be my all-time favorite opening. I would have given at least a toe or two to have come up with the first lines of "The Tamerlane Crutch:"
"Marley was dead, to begin with. There was no doubt whatever about that. Old Marley was as dead as a doornail. And when a man's partner is killed, he's supposed to do something about it."
That's right, folks. Ebenezer Scrooge as hardboiled detective. I believe in the computer world that's called a mash-up.
Powell is a native of Canada, by the way, which he describes as "a land doomed many times over because it had been built on a vast snowman graveyard." One of his most popular characters is Acting Sergeant Maynard Bullock, who may not be the brightest member of the Royal Canadian Mounted Police, but is certainly among the most imaginative. He blunders into conspiracies involving defective beaver hats, migrating Bigfeet (Bigfoots?), and the "blue bread of happiness." Like his author, the character is one of a kind.
Full disclosure: Jim Powell is a friend of mine. However, we became friends because I was a fan, not vice versa.