JUST ONE THING
by Deborah Elliott-Upton
All good books have one thing in common — they are truer than if they had really happened." – Ernest Hemingway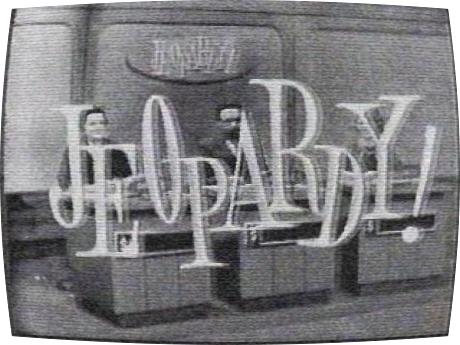 Recently I received an e-mail from a friend asking me to share just one thing about me others may or may not know and pass it on to other friends and also back to him. I have no idea where in cyberspace the list ended up and surely more than a few hit the delete button and did not send it on. But, I wonder if they read the list first. For me, it's interesting to see our heroes, aka famous writers, are just like the rest of us. Outside their lines-around-the-block booksignings and gazillion dollar book advances, do they live normal lives? What trivial oddities about them would be worthy of a list passed from hand-to-hand or e-mail to e-mail? A few I found interesting enough to share with our Criminal Brief readers. If nothing else, they may prove to be great conversation starters or perhaps an answer on Jeopardy! — and you will already be privy to the question.
Thomas Wolfe died 18 days before his 38th birthday.
F. Scott Fitzgerald coined the term, the Jazz Age.
Ernest Hemingway's mentor was Gertrude Stein.
Edgar Allan Poe not only is considered the inventor of the detective genre, he also contributed to the then emerging science fiction genre.
When Truman Capote thought he was being charged with acting frivolous, he claimed he was merely doing research for a new book.
"There Will Be Blood" was based on the 1927 novel,Oil! by Upton Sinclair.
The Star Trek episode, "Wink of an Eye," was inspired by H. G. Wells' short story, "The New Accelerator."
Actress and author Fannie Flagg was born Patricia Neal, but had to change her stage name since an award-winning actress already had that name.
Although born in St. Louis, Missouri, T. S. Eliot moved to the United Kingdom in 1914 and became a British subject at the age of 39 in 1927.
O. Henry played both the guitar and mandolin and was a member of the "Hill City Quartet," a group of young men who sang at gatherings and serenaded young women of the town.
During World War II, Roald Dahl worked as a spy for Great Britain.
William Faulkner was turned down as a recruit for the United States Army due to his short stature (he was 5 ft. 5 ½ inches tall), but he joined the Canadian and then British Royal Air Force during World War I without seeing any wartime action.
The Guinness Book of World Records lists Agatha Christie as the best-selling female writer of books of all time and the best-selling writer of any kind.
"The one thing I do not want to be called is First Lady." – Jacqueline Kennedy
Miguel de Cervantes and William Shakespeare both died on April 23, 1616.
From a posthumous diagnosis, Dr. Samuel Johnson's odd gestures and tics suggest he suffered from Tourette syndrome, a condition unknown in the 18th century.
During the Scopes trial, H. L. Mencken's satirical reporting dubbed it as the "Monkey" trial.
James Lincoln Warren once accompanied Nichelle Nichols (Lt. Uhura from Star Trek) on the guitar in a version of Gershwin's "Summertime"; afterwards, she kissed him on the lips.
While in high school, John M. Floyd delivered a hearse from Mississippi to Boston (returned home via bus) and once rode in a Tijuana taxi with seven other people, not counting the driver.
Rob Lopresti once sat in an Irish bar with Frank Herbert, the author of Dune, who heckled the band. Rob shares his birthday with International Talk Like A Pirate Day.
Steven E. Steinbock owns copies of six different "Beach Party" movies and throughout his life, has enjoyed spending a few hours with Frankie and Annette on a cold winter day.
Leigh Lundin uncovered a real live fraud perpetuated upon a bank, which at first the bank refused to believe. Later on, as part of the same case, Leigh matched wits with the 'bad guy' and successfully decrypted his carefully encrypted data.
Deborah Elliott-Upton surprised a burglar in her home and barefoot chased him from her house and halfway down the block. He ran much faster than she and was never caught by law enforcement.
So, what is it about you that we would find interesting and out-of-the ordinary? C'mon, share just one thing.