A FILM AMERICANS WON'T BE SEEING (maybe)
by Leigh Lundin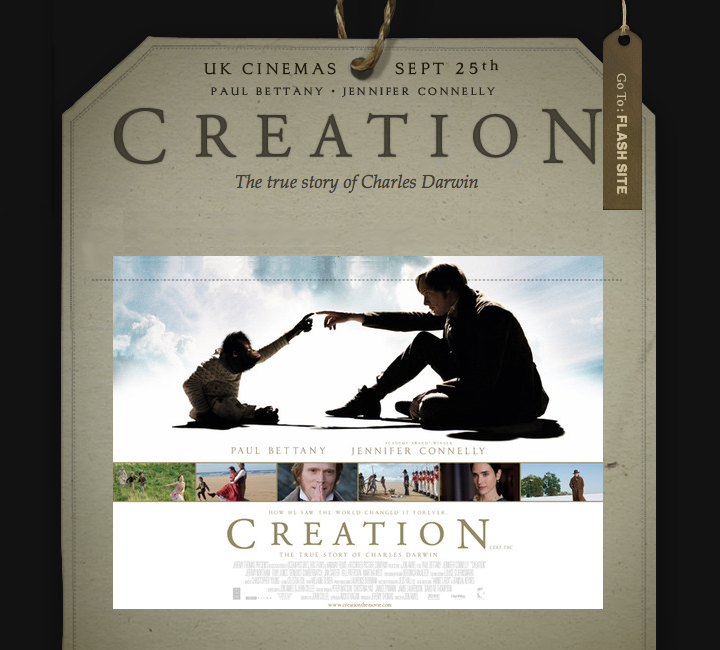 It disappoints me when I read about movies that won't be shown in America, films like Adam Curtis' The Power of Nightmares that a nation isolated like ours could learn from, but 'deciders' think otherwise. Normally, these films sell in virtually every territory around the world, but fail to find an outlet here in lil ol' parochial USofA, where distributors describe the environment as 'hostile' to even the least controversial documentaries.
2009 marks the 200th anniversary of Charles Darwin's birthday. Last year, the Church of England– the church that originated the stance against Darwin and his treatise on evolution– reversed themselves, saying his theory was "misinterpreted and misunderstood." This year, they went a step further and issued an apology to Darwin, albeit a little late for him to notice. Many mainstream Protestant churches and much of the Catholic Church has come to accept evolution as fact, but not fundamentalists. Thanks to Andrew Schafly's Conservapedia and the jaw-droppingly deceitful movie Expelled, the majority of Americans– 61% according to one poll– do not accept evolution.
Whether or not one believes in 'ID'– intelligent design– I imagine God deployed evolution as the most obvious tool in his toolbox. I further suspect those believers who claim "It ain't so" bemuses Him and He's saddened by those who insist "Thou shalt not believe in evolution" as a matter of faith. Darwin, a religious man married to a very religious wife, once said it was "absurd to doubt that a man might be an ardent theist and an evolutionist."
From the London Telegraph, I learned the US will be deprived of the biographical film that opened the Toronto International Film Festival last month, Jon Amiel's Creation. For that, we can partially thank MovieGuide.org, which claims to be the "Family Guide to Christian Movie Reviews," and is often quoted in news stories about Creation. As far as I can tell, they've not actually seen the film, but that hasn't stopped passionate speculation. MovieGuide.org, like their much-praised favorite Expelled, seems not above wrongful defamation and deceit to enforce their world view, a political animal in Shepard's clothing. (A Wikipedian commented the only true statement in Expelled was "Hi, I'm Ben Stein.")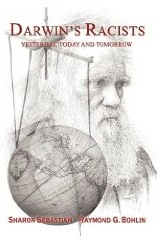 MovieGuide.org occasionally offers selective book reviews, such as Darwin's Racists – Yesterday, Today And Tomorrow. Ted Baehr's review opines the book "exposes the real Charles Darwin: a racist, a bigot and 1800's naturalist whose legacy is mass murder. [It] shows that Adolf Hitler, along with other genocidal mass murderers, was influenced by Darwin's half-baked Theory of Evolution. This book exposes Darwin's Theory of Evolution for what it is: an elitist and racist dogma that has infiltrated our every area of culture thereby undermining sense and sensibility."
It must be easy to write reviews when one has so little knowledge of a subject. As far as I can tell, the paragraph's only accurate descriptor is "1800's naturalist," but otherwise not another word is true. For reasons like these, they don't want us to see Creation, which has otherwise been described as bland and unassuming.
Director Amiel expressed surprise and disappointment at the reaction by US distributors. In Britain, the film was welcomed and religious groups had special showings. Not so in the US, although hope hovers on the horizon. Independent distributor Newmarket, the start-up behind The Passion of Christ, inked a deal for the US, but whether that means an art house theatrical release or Christmas DVDs remains to be seen.
Either way, shouldn't Americans have the freedom to decide what we'll watch?