X WHY NOT? Part IV
by Leigh Lundin
My X Why project has been a combined learning and teaching experience. Without exception, everyone has been supportive and helpful. Several women wrote in on topics that were surprising, even shocking. I'll sort through these today.
White Women and Black Widows
Three correspondents complained about women getting away with rape and murder, literally. Two suggested that men (prosecutors and jurors) failed to see these women for the evil that they were, particularly if the woman was young, white, pretty, and "sympathetic", much like Florida child rapist, Debra Lafave
or Tennessee's Pamela Rogers Turner. One referred to Politically Incorrect's Bill Maher, who tends to blanket amnesty upon women that commit crimes. Men find it difficult to imagine women as capable of evil as a man, an unfair and unrealistic miscarriage they argued.
(Before moving on to murderers, you must check the ironic art found in Idea Grove's Media Orchard.)
Killer Babes
Those who contacted me weren't alone and murder can be a lot closer than we like to think. Beth Terrell, in her first blog for the new Murderous Musings, wrote about suspecting her stepmother got away with murder. TruTV (formerly CourtTV) and even network television bring us stories of virtually the person next door who committed murder.
Even the Good
Sometimes good people are tempted to do bad things. Midweek, I spoke with an absolutely charming woman who revealed a secret from her first marriage.
She described her first husband as Jekyll and Hyde: "He went to work in the morning as Dr. Jekyll, but returned in the evening as Mr. Hyde. He wasn't physically abusive, but he was controlling. I guess you'd say he was verbally abusive."
She didn't explicitly state she feared him, but nastiness is corrosive and stress eats from within. Every night, she said, she went to sleep plotting his murder, every variation she could think of. She began to research sentencing of women who had murdered their husbands.
"I told him that no woman (where they lived) was sentenced to more than ten years for killing her husband and most served less than that. I told him I could do ten years easily and still come out a young woman. I said, 'I'd spend my time reading. They bring the book cart around, and I would load up on fresh books. It wouldn't be bad at all.' By the time of our divorce, he was terrified of me."
Inside Job
Most men– perhaps most people– might throw up their hands and ask how anyone can understand this. A few of us have spoken of method acting as a technique to get inside the head of the opposite sex, what one woman calls method writing.
The key to understanding is deconstruction. Take every step apart. One of the keys is understanding we have only four or five elemental emotions. Many of our 'big' complex emotions are based upon more primitive emotions. For example, rage has a foundation of fear. Dig into anger deep enough, and fear comes spewing out.
Imagine living with someone nasty, full of anger. Imagine the fear of them coming home, not knowing whether they'll be loving or whether they'll be in a rage. There's a dead look in the eye of a person when they're controlled by inner anger.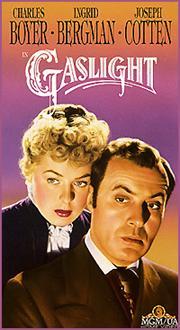 Stress kills the love and when that love dies, it doesn't evaporate but it sours, it putrefies. Self-preservation kicks in, not just of the physical body, but of the mind and soul.
But am I making Bill Maher excuses for her? She didn't kill anyone, but the argument could be made she played a game of Gaslight.
In our conversation, she seems like a lovely lady, very much in love with her second husband, and she spoke of the events of her first marriage as if it were another life. How close it might have come, though, a synapse in the mind snaps and for an instance something goes terribly wrong.
Trial attorneys want jurors to see their side in black and white. Many people see shades of grey. Some of us make out the hues.
Great Divide
Almost every woman who wrote me described one thing in common that astonished me. They mentioned that their husbands like when their wives accompanied them, usually to sporting events, but musical events too. Universally, every woman expressed a silent but growing anger about joining them.
I touched on this phenomenon in my story, "False Front", but I failed to grasp the extent and depth of resentment, which ranged from tiny acts of malice to a woman who flat out said she couldn't wait for her husband to die rather than see one more football game.
(To clarify, this issue wasn't mentioned by younger women or non-Caucasians. It's not limited to North America, though, as at least one contact is from the UK. However, it makes we wonder how women who drop that hook "love sports" in their personal ads will feel 10 or 20 years hence.)
Most weren't that extreme… yet. Two or three said while their man kept his eye on the ball, they kept their eye on players' asses. "A baseball batter, he gets up to the plate, bends over and waggles his behind. There's more to a game than who scores."
"Tight end?" said another. "I can tell you all about tight ends. Getting your hands on the ball has a whole 'nother meaning." This Mickey Mantle Award site explains it all.
(One woman wrote that she takes along a book to read at baseball games, that is when she's not watching bottoms. She was in the stadium, reading, when one of the home run records was set.)
An especially evocative woman wrote about her husband who takes part in lawnmower racing and enjoys inviting her to attend races with him.
"I keep it (my feelings) from him because he's the most sincere, guileless person I've ever known and I'd rather be dead then ever hurt his feelings! so it's hard because I go along with it all. it is nice and enjoyable, we're all friends and we hang out in the evening with bonfires and we chill. But I found myself feeling resentful this morning. No, it's a half assed kind of uncommitted resentment. It's not hari kari kind of bitterness–it's just mild aggravation. On a scale of 1 to 10 it's about 4."
She was mild compared to the Ohio woman who wrote about football.
"Football, I live minute to minute. So does he, although he doesn't know it. WTF is it with football? Guys standing around measuring their lengths and piling on top of each other and patting their asses like they're homos? All of them ignoring women? I won't go to another () game. There are days when I wish he'd die or get out of the house. I mean it, if he died, I'd sit down and switch to my channels and maybe a couple of days later I'd call the funeral home to pick him up. I'm over it."
Only two were on the 11+ scale; most, like our lawnmower racing wife were category 4. Last Wednesday, my friends Thrush, Mahmoud, Steve, and I discussed the situation of a husband who likes to take his wife country swing dancing. She felt mildly resentful about going, but kept it to herself.
None of us guys were sure what country swing dancing was; I imagined it must be something like square dancing, hearing in my ears, "Swing your partner". However, we felt convinced the husband was taking his wife dancing because he thought she enjoyed it, trying to be thoughtful of her. Where did that go wrong?
Hey, we figured given a choice, most guys would opt for lawnmower racing.
Physical Discomfort
Several readers brought up experiences unique to women. Only one mentioned PMS, and she merely said it was an ordeal for both genders.
One person complained that seating seemed to be made for men, not women. She said, "Once upon a time bucket seat cars would let a woman swivel the seat and deposit her on the sidewalk. Now we have to struggle out of them."
Personally, I have the opposite problem. Seating in some cars is less than optimal. I walked away from a DeLorean test drive because I could not fit my legs under the steering wheel.
Chair headrests usually strike me across the shoulders and rarely do I find an easy chair that is comfortable. Airlines' new economy seating is utter misery, my knees jammed in discomfort.
I've also experienced a problem that most women won't, that of bumping my head getting in and out of cars. I once nearly knocked myself out on a low door lintel.
Clothes (Don't) Make the Woman
"We have a love-love-love-hate relationship with shoes. We love them, we love to be seen in them, but we hate to wear them."
I mentioned in a previous column that toques (ski caps) make a girl look cute but a guy look silly. Of course a guy could probably find a girl in seamen's oilskins cute, but that's the nature of attraction.
In a story I received today: A teacher who'd recently lost weight stepped out of the
restroom into the lounge, only to have her skirt slide to the floor, leaving her standing in front of her colleagues in pantyhose and pumps. Nonchalantly, she scooped up her skirt, saying, "If I'd known this was going to happen, I'd have worn panties."
Her fellow teachers took the woman out for happy hour.
Smoking Bad
In another ladies room story, smoking had been banned except for restrooms, where everyone crowded in to smoke, joke, and tell stories.
"One day, Dottie was in the stall — telling jokes, laughing, smoking and tinkling. All of a sudden, she screamed.
"What's wrong?" everyone demanded, hoping it wasn't a rat crawling out of the plumbing.
"I dropped my cigarette!" she screeched. "In the crotch of my pantihose."
The next day, she reported, "My husband says if I ever come home again with a hole burned in the crotch of my pantihose, I'm in trouble!"
In the Meantime
I have a wealth of notes left that might find their way into a future article. Thank you to everyone who read, commented, wrote in, and supported the project by blogging throughout the week.
Be kind, be especially kind to the opposite sex. I leave you with an exercise.
Example 3
The following was sent in by a reader. I include it here, (a) because it's funny and (b) because it makes a good exercise.
It's obviously written by a woman. Why? Previous columns describe male and female voices. Study the sentences and after you laugh, ask yourself, if this was a actually male, what would he really say?
The husband had just finished reading a new book entitled, 'You Can Be the Man of Your House.'

He stormed to his wife in the kitchen and announced, "From now on, you need to know that I am the man of this house and my word is law. You will prepare me a delicious gourmet meal tonight, and when I'm finished eating my meal, you will serve me a sumptuous dessert. After dinner, you are going to go upstairs with me and we will have the kind of sex that I want.

"Afterwards, you are going to draw me a hot bath so I can relax. You will wash my back and towel me dry and bring me my favorite robe.

"Then, you will gently massage my feet and hands. Then tomorrow, guess who's going to dress me and comb my hair?"

The wife replied, "The funeral director would be my first guess."
Note: One of my sources for quotations above sent me a note asking me to delete "that word", which would not materially affect her comment. Nine hours after this post went live, she contacted me that I had misunderstood which word she intended. My apologies for the error.