WHY I'M NOT RICH
Or, why I write mysteries, instead of bestselling New Age memoirs
by Rob Lopresti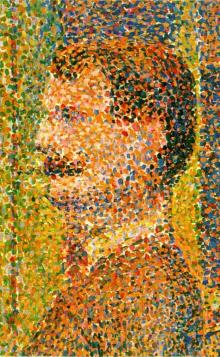 About ten years ago, one lovely August afternoon, I was riding my bicycle home from work. I remember turning the corner near the South Campus of Saint Joe's Hospital, thinking about the songs I was going to perform at a friend's birthday concert that night.
Then my memory fades away to dots, as if one of Seurat's paintings had come apart.
The next thing I remember I was in a dark tunnel. I could see a blurry, but bright light at the end of it and I had the distinct sensation of being pulled away from that light. Someone called my name.
Wake up call
By now you are thinking: "Gosh, this guy should have turned his near-death experience into a New Age book about visits with guardian angels and all that stuff. He'd be feeding his cats caviar by now."
Alas, it was not to be. It might have gone that way if I had drifted off into unconciousness at that point, but I didn't. So here's what happened next.
I realized that I was sitting in an ambulance. The dark tunnel was the inside of the vehicle; the bright patch at the end was the outside sky before they closed the door, and it was blurry because my glasses had smashed when I hit the street. The sensation of being pulled away from the light was due to my being strapped to a gurney that was, indeed, being pushed deeper into the ambulance. And the voice calling my name was a paramedic calling the North Campus of the hospital, which is where emergency cases were sent.
I remember him saying that I knew where I was and who the president was. I interrupted him to say I did indeed know I was in Bellingham and Clinton was in the White House, but I did not remember him asking me those questions. I had zoned out after he did. So you see, I could have easily faded away another time and remembered only the near-death experience. But I didn't. (And by the way, this scene was the inspiration for my story "Shanks Gets Mugged.")
People are different
So, am I claiming that all Near-Death Experiences are like mine? Nah. Most of them don't even involve ambulances.
But by luck or personality I do lean toward rational explanations. Which means that one reason I enjoy mysteries is that they attempt to explain events, typically without angels and demons. (Someday I'll write a column about what I call the "ooh spooky" factor.)
Or maybe the moral of this story is that my skull is too thick for even asphalt to make a lasting impression on.
Addendum
I wrote this piece a month ago and I did not intend for it to follow directly after my last entry, about the Amazing Randi. But some of the very interesting comments on that column made me decide to submit this as a kind of follow-up.
One question that didn't show up in the comments, but Randi does hear a lot is this: What harm does it do if people believe in woo-woo? If it makes them happy, why should you care?
Here is the most recent answer to this question. Colleen Leduc is the mother of an autistic child. She is now the subject of an investigation for possible child sexual abuse – complete with interrogations, files, and home visits by social workers.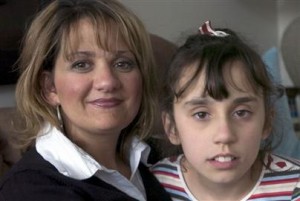 Why? Because a teacher's assistant visited a psychic, who told her that a child in her class with the initial of Colleen's child was being abused. We can all be glad that Colleen's fiancé does not meet the description of the imaginary abuser or he'd be suffering — what? — a witch-dunking?
You never know when woo-woo or asphalt may strike. Wear a helmet.