A MID-SUMMER RESOLUTION
by Steve Steinbock
Okay, folks, you're hearing it here first. I'm working on a story – a fiction story. I'm going public about it, which may turn out to be my undoing, but I throw caution to the wind.
Regular readers know me as the one regular Criminal Brief columnists who isn't a published fictioneer. You may have seen some of my non-fiction pieces in Ellery Queen's Mystery Magazine, or my book reviews and articles that you can find all over the place.
I obviously enjoy reading fiction. I obviously enjoy writing. So it seems only natural to put those together. Whether I ever finish a fiction project and am fortunate enough to get it published is a matter of speculation. Should a story of mine appear in print, I hope that my Criminal Brief colleagues don't toss me out on my ear.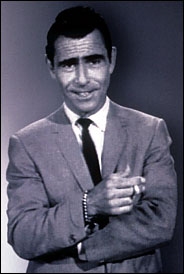 I'm not a total stranger to fiction writing. As a junior high and high school student, creative writing was a favorite subject of mine. I always found it a challenge to create the sort of macabre, twist-ending tales that are associated with Rod Serling and Saki.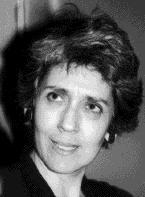 While in college, I took a fiction course taught by feminist science fiction writer Joanna Russ. I think I was scared of her. I wrote a time travel story based on an idea that I still think is clever. But in a sycophantic attempt to impress her, I littered the tale with patronizing pseudo-feminist clichés.
A few years ago I wrote a short crime story. I pull it out every six months or so and look it over. It's a good story, but it's a little on the short side, at just over 2,000 words. Eventually I may try to flesh it out into something salable.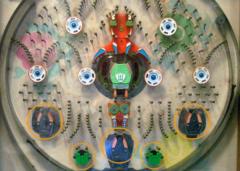 I've had another idea for s story that's been clanking around like a pachinko ball in my consciousness. Ideas, of course, are a dollar a dozen. No matter how clever a story idea is, until it gets committed to paper it's worth less than the paper it's not printed on.
So, this past Tuesday night after everyone had gone to bed, my computer was on, and I was getting disgusted at my Websudoku scores. I was just about to shut it down and turn in for the night when, without really thinking about it, I opened up the word processor and started banging away at this story. I only typed 330 words. But they were pretty good words. And that was 330 more than no words at all. The next day I added another 150 words. As I type this column, it is Thursday afternoon. The story still stands at 480 words.
If I were to tell you, my gentle readers, any more about the story itself, I may be incurring the kiss of death. I don't want to jinx it. But my hope, like a drunk joining a twelve-step program, is that by publicly admitting that I'm working on a story, I'll shame myself into finishing it.
Wish me luck.