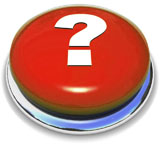 PUZZLE SOLUTIONS PAGE
by Velma
                S U M M A R I E S
Criminal Brief published two 4×4 crossword puzzles that originated when a reader, Cate, sent one in. It inspired Leigh to create a vaguely (very vague) Holmesian puzzle. If you solve one, you'll find the other easy to solve.
Puzzles and solutions:
---
| | | | |
| --- | --- | --- | --- |
| B | T | I | E |
| R | P | A | L |
| O | W | A | |
| H | T | O | M |
James posted a version of the Kinsey/Chapman/Lloyd inspired sliding square or "15 puzzle", which inspired an astonished flurry of eMails between James and Leigh. Shortly after reading James' column, Leigh posted an eMail and comment about the clever solution.
Leigh imagined James created the puzzle with Photoshop or custom software and was stunned to learn James picked the puzzle graphic out of a clip art collection. James used the keyword four times immediately above the puzzle, once in the same paragraph with Leigh's name! I think a little Twilight Zone woo-woo was in the air.
---
Criminal Brief's fabulous Christmas Contest
In mid-December 2009, we began our (in)famous Christmas Contest. It turned out to be a nail-biter for our colleagues as well as contestants. For eight days, each column carried two types of clues, the actual puzzle key and broader hints (clues to the clues) to the solution. During the following week, we provided extra suggestions.
To our knowledge, it's the first puzzle of its kind. We worried it would either be too easy or too difficult, but we did have winners. If you'd like to review or try your hand, here are the details:
Six months after the contest, I reread CJ Dowse's epic efforts to solve the puzzle and her notes still brought chills.
---
---
S O L U T I O N S
Two readers complained that number 2 down was "crewl", because "fog in London" requires a cockney accent.
| | | | |
| --- | --- | --- | --- |
| B | A | C | K |
| B | A | C | K |
| B | A | C | K |
| B | A | C | K |
When Leigh first studied this puzzle, he said, "That's odd because the…" and then realized he was onto the answer.
| | | | |
| --- | --- | --- | --- |
| C | C | C | C |
| O | O | O | O |
| P | P | P | P |
| Y | Y | Y | Y |
---
In attacking the puzzle, instead of taking down the letters left to right in descending order (as we might read them), Leigh copied them down starting in the lower right corner of the 4th column and working up, then the 3rd column, and so on to see if there was anything the puzzlist might not want the solver to see. Thus, Leigh wrote:
mleoaaitwpthors
and the word 'metaphor(s)' almost leaped out. James had used the word four times immediately preceding the puzzle! Leigh's solution was:
It's a low metaphor
We also admire a Broad Abroad's first solution:
What more is a plot?