LITERARY NEWS
by Leigh Lundin
Lots of news is happening in the world of writing. Let's get started.
The Visitor Nevermore?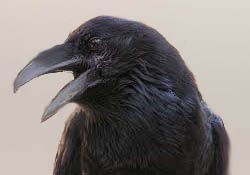 For six decades, a mysterious visitor left roses and a bottle of cognac at Edgar Allan Poe's grave in Baltimore. However, for the second year in a row, the phantom mourner failed to appear, lending credence to a hypothesis he may have died. It's also possible our visitor decided the two century birthday might be a good time to halt the practice.
I found it interesting the visitor signified his presence with cues to Jeff Jerome, curator of the Poe House and Museum, using a particular arrangement of roses and a secret hand signal. None of Wednesday's four impostors passed on the secret codes.
The Blessing: Canon +1
As Dale Andrews could tell you, winning approval of heirs and authorial estates for publishing under the aegis of original authors can appear a formidable task. Many authors publish Sherlock Holmes stories, but until this past week, no one has done so with official backing of Arthur Conan Doyle's estate. That changed when Doyle's estate chose Anthony Horowitz, author of stories about teen spy Alex Rider, to write an as-yet untitled full-length Holmes novel to be published this fall by Orion.
The Reader
Back when the Kindle was $350 and the Sony eReader not far behind, I commented the ideal price point would break at $100. Over the holidays, we saw selected Nooks and Kindles offered at $89 while Radio Shack and competitors advertised more for less. In a celebration of mysteries, Stieg Larsson hit the million dollar mark on the Kindle last summer and, in recent weeks, others have followed.
As we previously observed, women are the largest purchasers of digital readers and eBooks. Women's literature, particularly erotica and the big names in romance, remain the most popular genres.
The Writer
The January issue of The Writer magazine offers several useful tips for writers. If you're interested in writing, check out these articles:
Screen writer Sy Rosen suggests personal embarrassments make good seeds for characterization and plot in "Turning an Embarrassment into a Terrific Story". (I have a silo full of such fodder.) Sy bases part of the article on Sigmund Freud's "Creative Writers and Daydreaming".
Meanwhile, agent/instructor Lisa Cron tells why writers should read bad literature in her article "The Love of a Good Story". She suggests you don't know what your expectations are until they're not met. In other words, you learn how not to write from stories that irritate the hell out of you. (Check out her excellent writing blog.)
Thomas Bowdler versus Mark Twain
This came to me from a reader: You may have heard NewSouth Books plans to publish yet another expurgated Huckleberry Finn. These days, the 'n-word' is commonly heard in rap, hip-hop, and BET, but some of us have disgusted memories of its use and others have painful memories. Without a Ghetto Pass, white folks should avoid the word, though to our dismay, the n-word reared its ugly head in recent politics.
Reverse Bowdlerisation
Clergyman Jonathan Swift didn't shy away from slippery graphic details, such as the scene where Gulliver puts out a fire. This has led to extensive revisionism of Gulliver's Travels.
When I was a kid, I came across a peculiar edition of Gulliver's Travels that used the word c—t. In my parents' version, I noticed something very different.
More than once, Disney animators have been outed slipping sly graphics into movies. I suspect the bored lowly editor of Gulliver thought he (or she) was equally clever. Though I don't recall the context, he (or she) had altered the perfectly innocent original 'court' to 'c—t'.
That said, James and I have been particularly outspoken about emasculated literature and none of us at Criminal Brief likes bowdlerised prose. Neither do The Economist, The Atlantic, and The New York Times, which weigh in against sanitizing Twain.
Censors and critics fail to understand Clemens opposed slavery and other social problems of his time. (Or, as my father observed, perhaps critics do understand and use censorship to subtly undermine Twain's message.)
NewSouth Books also eradicates the word 'injun', which personally offends me… the removal, not the word. My Algonquin ancestry isn't the least bit insulted by a 19th century mispronounced misnomer.
While I understand children's editions of classics, I wasn't aware so many 'classics' series (including Sterling's Classic Starts, Signet Classics, and Loeb Classical Library) issued milquetoast versions. As Twain biographer Ron Powers points out, if children (and their parents) don't get Twain's writing, the original wording provides a 'teachable moment'.
The mystery community is not entirely guilt-free. Our own Agatha, a product of her era, used the n-word in the original British title of the book now known as And Then There Were None. However, Jamelle Bouie writes this in a short but brilliant essay:
It doesn't provide racial enlightenment, or justice, and it won't shield anyone from the legacy of slavery and racial discrimination. All it does is feed the American aversion to history and reflection. Which is a shame. If there's anything great about this country, it's in our ability to account for and overcome our mistakes. Peddling whitewashed ignorance diminishes America as much as it does our intellect.