LOCATION LOCATION
by Steven Steinbock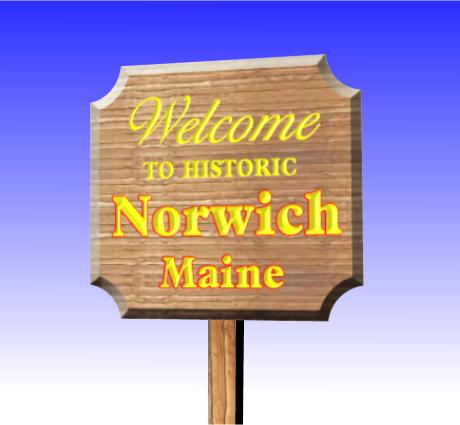 I've probably written about some of this before. Some but not all. So if you feel you're experiencing déjà vu, don't try to adjust your set. I promise to include new with the old (along with a few things borrowed, and I'm not sure about the blue).
When I began outlining the novel that I recently finished, I was faced with a dilemma: Where to set it? I considered places along the West Coast where I'd lived. I considered places I'd visited but not lived. Having lived in Maine for nearly two decades, I considered placing the novel in Portland or Bath or Brusnwick, Maine. All of these options had their advantages, but they all served up a lot of problematic restrictions.
I reflected on the settings of some of the books I've read.
A few years back I'd reread Stephen King's Salem's Lot. When I'd first read it I was a kid living in Seattle, and had never been to Maine. Reading it all those years later, after having gotten to know the Maine landscape fairly well, I found myself surrounded by familiar places while reading King's book. The town of Jerusalem's Lot, lousy as it was with vampires, seemed to be located right where I was. According to the landmarks, highways, and neighboring towns that King mentioned, I was sitting in the very heart of King's fictional town. (King did make a few passing mentions of my actual town – someone who came from here and someone else who stopped at a liquor store here – but my little village never appeared on stage). My town, of course, isn't Jerusalem's Lot. King obviously used the collective knowledge of various Maine towns when he wove the landscape of that early novel. But it did give me a nice case of the giddy willies imagining vampires in my neighbor's cellar.
Evan Hunter, writing as Ed McBain, did the same thing several decades earlier when he set his "87th Precinct" series in the fictional metropolis of Isola. But it was obvious to most readers that Carella, Kling, Meyer, and Hawes were chasing criminals in an alternate version of Manhattan. Rather than restricting himself to the actual streets, neighborhoods, and precincts of New York City, McBain had freed himself up by inventing a new city. By renaming the five boroughs, the rivers, the roads, and the bridges, he could have Steve Carella go where he wanted without the risk of geographical errors or libel suits.
Why couldn't I do the same thing? I live in a beautiful village. Although it isn't large enough to sustain a fraction of the action, institutions, and characters that I needed for my novel, it has a beautiful landscape and an interesting history. There's a river that runs through the center of the town along which you can find the remnants of old mills. The river opens to a harbor where multiple shipbuilders had their yards and factories more than a century ago. A hill atop one of the points that rim the harbor you can take in breathtaking views of dozens of islands, and nearby I'd once even spied upon Coast Guard and State Patrol boats investigating a murder.
What if . . .? I asked myself.
What if in 1814 it had been a college rather than an elite prep school had been build on the hill above the southern shore of the river? What if some of the shipyards had remained open into the 20th century and during WWII had brought a population boom to the town? What if, instead of the two blocks of boutiques, antique shops, and dry-cleaners there was a downtown of twenty-or-so square blocks, and on the other side of the river a shopping mall? What if the population today were close to 40,000 rather than its current 8,400?
If I changed the names of the town and it's river, I could do with it what I wanted and no one would know the better. Most of the towns along the Maine coast are named for cities in England from which the settlers had migrated. I pulled out a map of England and found a city-name in the East of England, in Norfolk County. It fit. I checked to make sure there wasn't an actual city in Maine with that name. And so my book had a setting: the town of Norwich, Maine.
Stop by some time. You might like it and stay.