PARTING SHOT
by Leigh Lundin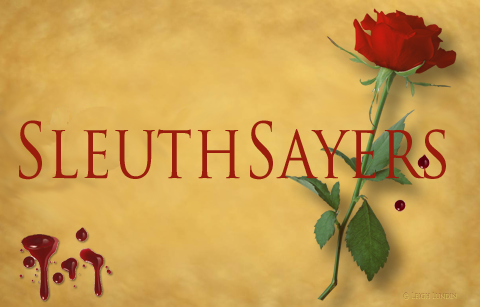 Much as I dislike the thought, journeys come to an end and the CB superhighway has made for a great trip. I expect one of my colleagues could estimate how many bloody words we've splattered on this platform, but as we've learned, it's not the number of words but how effective we make them.
I've learned a lot and Criminal Brief has helped hone my writing skills. But today, I'm not talking about writing or writing weird Florida news or shining a spotlight on a criminally criminal prosecutor. May former girlfriends gasp: I want to talk about relationships. I want to talk about us.
I've made friends within CB and with you, the reader. Dixon Hill sent me a note saying "Strange, isn't it, how it seems as if we've met–though we've never met in-person."
That's true. I feel like I've known alisa, ABA, Sheena, Terrie, Jeff, Stephen, Hamilton, Dale, Darlene Poier, Yoshinori, David Dean, and the wonderful Dick Stodghill a long, long time. Usually when people meet, their impressions start from the outside and work inward. Writing like this lets us discover people from the inside-out.
Our Den of Thieves
The same is true of my colleagues. I haven't met Rob, Deborah, or Janice yet, but I can imagine Rob and I laughing ourselves silly over arcane topics. I picture Deborah as gentle and kind and I imagine (right or wrong) Janice as artistic and intelligent, but casting a wary when-I-get-to-know-you eye upon me (possibly with cause).
Of colleagues I've met, they are much like I pictured them but more so. John is the friendliest person I know and now my good compadre-in-crime. Melody is even more playful in real life. And the Zemans are charming, warm and generous.
The real surprise was Steve. One look at him and I recognized he was the school mischief-maker, the joker in a deck of jokers. And though I never met his famous 'wench', she makes me smile and I look forward to meeting her some day.
The James Gang
CB started nearly five years ago. James and Rob were well into discussions long before James gave me the MWA tour and then enquired if I'd like to participate in a group blog.
Barely a rookie, I was honored but also concerned: Would I be able to hold my own amongst these pros? I need not have worried; they were kind and patient and gave me a lot of leighway. I began to write.
James dislikes sentimentality, but I owe him big time. He started with friendship and culminated in bringing out a better writer in me.
Like Melodie and the others, my favorite times include the Christmas puzzle and chillin' at the CB Headquarters. But my most personal blog was one I didn't write. James did.
Twice I stumbled trying to write about my story English. Writing the short-short proved far easier than writing about it. Sometimes we can't see inside ourselves, but in a wonderful review, James captured me in one sentence:
I've noticed that Leigh doesn't write so much about crime as he writes about injustice.
That may not mean a lot to others, but the insight meant a lot to me, just one of many reasons I'm grateful to James.
Dark Pastures
Starting today, I move on to a new crime-writing project, a joint venture with Deborah, John, Janice, Rob, and several others, the crime blog SleuthSayers.
This has been a hell of a busy month embroiling several deadlines with SleuthSayers topping the stack. SS uses different software than CB, so we're still figuring things out. If you like or dislike the design, blame Velma!
So here I am, the last few sentences I'll write for CB, the last few words anyone will write except tomorrow. I loved the ride and thank you for being a great companion. I couldn't have done this without you. Bon voyage!
Hurry! See you at SleuthSayers!