THE ART OF THE DETECTIVE STORY
by Steve Steinbock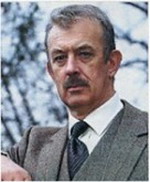 Last week I mentioned that I was in the throes of writing and editing reviews for The Strand. Well, to that end I've just finished watching P. D. James: The Essential Collection. That's thirty-four and a half hours of the ITV adaptations of the first nine "Adam Dalgliesh" novels. They were good and well-acted, albeit overlong. You wouldn't believe how many different toupées warmed the scalp of Roy Marsden during the course of these TV movies.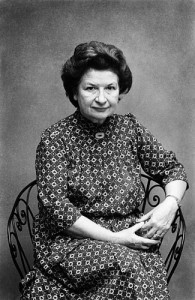 Anyhow, in the course of researching for my review, I went to the "The Official Website of P. D. James" where I happened upon her Mystery Writing Lessons. The advice Baroness James gives is good, but not remarkable or original. But one line caught my eye. She said that it is difficult "to combine a credible puzzle with a setting which comes alive, an underlying theme and distinguished writing." In other words, clever plotting, honest setting, profound ideas, and good writing seldom find themselves in the abilities of a single author. One writer may have the facility for plausible settings and elegant writing, but may be weak at plotting. Another writer may be an ingenious plotter, but have a tin ear when it comes to writing. I'd rather not name names, but I invite readers to consider the relative talents of authors they've been reading.
The comments of P. D. James sent me to my bookshelf where, like my friend and colleague Rob Lopresti, I found myself excavating through old volumes. There, in my 1947 copy of Howard Haycraft's The Art of the Mystery Story I found what I was looking for.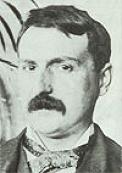 The title of today's Bandersnatch was borrowed from the title of an essay written in 1924 by R. Austin Freeman. Freeman is a favorite of mine. He wrote very clever detective stories and novels without ever sacrificing the richness of his characters, his settings, or his themes. Most of his fiction featured Doctor John Thorndyke, a physician specializing in forensic medicine. One of the appeals of of Freeman's work, at least initially for me, was the exotic backdrop of archeology and Egyptology that appeared in several of his stories, and namely in the novel Eye of Osiris.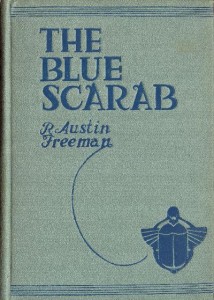 It's no secret that Raymond Chandler was critical of "traditional" detective stories. So it's worth noting that he did like the traditional mysteries of Freeman. In a letter to Hamish Hamilton dated Dec. 13, 1949, he wrote: "This man Austin Freeman is a wonderful performer. He has no equal in this genre and he is also a much better writer than you might think, if you were superficially inclined …"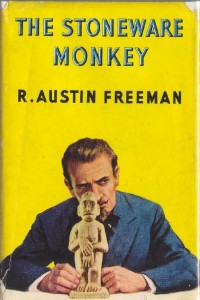 Freeman's essay, "The Art of the Detective Story," is too long to quote here in its entirety. But it's worth looking at. (You can find complete text of it here).
But I'll give you a few selections.
We mystery lovers have all, at some point, been faced with the pseudo-literary snobbery that turns its nose at mystery fiction. We've heard mysteries referred to as "formulaic," "pot-boilers," and (said with disdain) "popular fiction." Here's the opening paragraph of Freeman's essay:
The status in the world of letters of that type of fiction which finds its principal motive in the unravelment of crimes or similar intricate mysteries presents certain anomalies. By the critic and the professedly literary person the detective story — adopt the unprepossessing name by which this class of fiction is now universally known — apt to be dismissed contemptuously as outside the pale of literature, to be conceived of as a type of work produced by half-educated and wholly incompetent writers for consumption by office boys, factory girls, and other persons devoid of culture and literary taste.
Freeman goes on to explain one of the values of detective fiction:
The distinctive quality of a detective story, in which it differs from all other types of fiction, is that the satisfaction that it offers to the reader is primarily an intellectual satisfaction. This is not to say that it need be deficient in the other qualities appertaining to good fiction: in grace of diction, in humour, in interesting characterization, in picturesqueness of setting or in emotional presentation. On the contrary, it should possess all these qualities. It should be an interesting story, well and vivaciously told. But whereas in other fiction these are the primary, paramount qualities, in detective fiction they are secondary and subordinate to the intellectual interest, to which they must be, if necessary, sacrificed. The entertainment that the connoisseur looks for is an exhibition of mental gymnastics in which he is invited to take part; and the excellence of the entertainment must be judged by the completeness with which it satisfies the expectations of the type of reader to whom it is addressed.
Note how in defending the intellectual aspect of puzzle-plots, Freeman is saying essentially the same thing that P. D. James said above. Their emphasis is different, but both are saying that good mystery writing requires a balance of skills.
Unless I get distracted with another topic, I'll be back next week with Freeman's notes on plotting.
Till then, make mine mystery!