DRAWN FALSE
by James Lincoln Warren
DUKE. Why, sure, this plot's drawn false; here's no such thing.

Thos. Middleton, Women Beware Women, V.ii. (1657)
Last week, I took on three-act structure as being confining. This week, I confront an even more prejudicial example of received (so-called) wisdom.
It is a commonly held belief that there are a fixed number of actual plots. All stories, according to this apophthegmatic gem, are mere variations on one of a finite number of themes.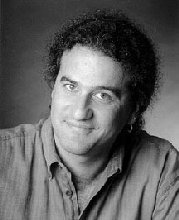 The fabulous Keith Snyder has determined that there are exactly four such plots, which he identified in his pedagogical masterpiece, The Hack Writers Guide to Writing the Mystery:
1. Man kills crossing guard with fallen tree branch.
2. PTA meeting disrupted by werewolf.
3. Korean twins attempt trans-atlantic voyage in balloon that looks like pig.
4. Broiler fire causes black stain on front of oven.
These are not, perhaps, exactly the classic plots most people think of. Personally, I think they're pretty good, although the werewolf could just as easily be a zombie.
The thought that imagination can be boiled down to a few essentials is hardly new, alas. There are, after all, only four different taste sensations (salty, sour, sweet, bitter) and three primary colors. Spinoza's Ethics reduced all human emotions to combinations of three basic feelings: desire, pleasure, and pain.
Why not a finitude of plots?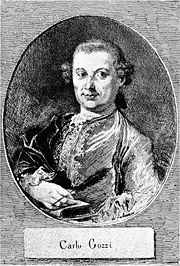 Johann Wolfgang von Goethe, whose novel Die Leiden des jungen Werther (The Sorrows of Young Werther) contains one of the most imitated plots of all time, observed that the poet and dramatist Carlo Gozzi (1720-1806) "maintained that there can be but thirty-six tragic situations. Schiller took great pains to find more, but he was unable to find even so many as Gozzi." 19th century French literary critic Georges Polti wrote a book about these three dozen, or at least what he claimed were Gozzi's three dozen, not coincidentally titled Les 36 situations dramatiques (The 36 Dramatic Situations).
They are:
1. Supplication
2. Deliverance
3. Crime pursued by vengeance
4. Vengeance taken for kin upon kin
5. Pursuit
6. Disaster
7. Falling prey to cruelty/misfortune
8. Revolt
9. Daring enterprise
10. Abduction
11. The enigma
12. Obtaining
13. Enmity of kin
14. Rivalry of kin
15. Murderous adultery
16. Madness
17. Fatal imprudence
18. Involuntary crimes of love
19. Slaying of kin unrecognized
20. Self-sacrifice for an ideal
21. Self-sacrifice for kin
22. All sacrificed for passion
23. Necessity of sacrificing loved ones
24. Rivalry of superior vs. inferior
25. Adultery
26. Crimes of love
27. Discovery of the dishonour of a loved one
28. Obstacles to love
29. An enemy loved
30. Ambition
31. Conflict with a god
32. Mistaken jealousy
33. Erroneous judgement
34. Remorse
35. Recovery of a lost one
36. Loss of loved ones
Did anybody else notice that "adultery" and "self-sacrifice" are both listed twice?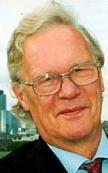 More recently, in 2005, a chap named Christopher Booker wrote a book called The Seven Basic Plots: Why We Tell Stories. This is one of those books that probably never would have been written if Joseph Campbell had left us alone, or at least hadn't been interviewed by Bill Moyers on PBS, and if Carl Jung had become a famous ear, nose, and throat specialist instead of a psychiatrist. It's loaded with archetypes and mythos and all that crap. The title would seem to be self-explanatory, except that according to the author, there are really Nine Basic Plots. (The last two don't really count.)
1. Overcoming the Monster
2. Rags to Riches
3. Quest
4. Voyage and Return
5. Tragedy
6. Comedy
7. Rebirth
8. "Rebellion against the One" 1
9. The detective story (Well, duh.)
Give me a break. Tragedy is not a plot. Tragedy is a dramatic genre. Why not include Death, too? Or Life? Now there's a plot idea. Reminds me of an old Peanuts cartoon: Linus asks an impatient Lucy to read to him. She looks at the book and tosses it over her shoulder while walking away, saying, "A man was born, he lived and he died. The End!" Linus picks up the book, gazes at it thoughtfully, and says, "What a fascinating account. It almost makes you wish you had known the fellow."
No, wait, I've got it. There is only one plot: Danger. Problem solved.
As with most high-sounding idiocies, the problem arises here from poor assumptions and sloppy thinking. A plot is not merely a premise, situation, or concept. It is something much more magical. A good plot may be fixed in bronze, but it creates an illusion of dynamic change. Transition of state is fundamental to story-telling, and the transitions are not always obvious or telegraphed according to some formula. Good plots reward the reader with more than is expected; they surprise and delight. They transcend analysis.
To reduce plot to static abstraction is to miss this essential point. Skewering a prize butterfly on a card with a pin may preserve the insect's identity for posterity, but it also kills the butterfly. So it is with this kind of misguided analysis. You can't embalm a breath.
I admit that there are whole libraries of stories that are told over and over again. Some plots are so rich they should be told over and over again. I have also written here before how important allusion is in story-telling, and how deliberately drawing parallels between stories can be a useful literary device. I have myself stolen plots wholesale without shame or regret. But I've come up with a few of 'em on my own, too, thanks very much.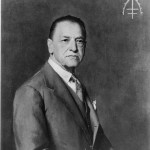 W. Somerset Maugham claimed, "Well, there are three rules for writing a novel. Unfortun- ately, nobody knows what they are." I think the claim that there are only so many plots is similar. Maybe there are only so many plots, but if there are, it stands to reason that nobody knows exactly what they are. The only con- clusions we can arrive at with certainty are:
(1) there are fewer plots than the total number of stories told since the invention of the campfire,
and
(2) there is more than one.
Imagination is the only infinite faculty we have. Let's not put it in a cage.
Notes: