FIVE BY FIVE
by James Lincoln Warren
Sometimes, it's best to go to the source—to read Shakespeare's plays instead of Bartlett's snippets of them, or to go to Homer for red-blooded heroics instead of Joseph Campbell's pale abstractions thereof. In such a spirit, the other night I pulled my Penguin Classics version of the Rig Veda off the shelf for some exposure to ancient Hinduism instead of relying on my venerable New Larousse Encyclopedia of Mythology. The Rig Veda is an ancient collection of hymns dating from 1200 to 900 B.C., and one of the world's great holy books.
This selection of the hymns was translated by Wendy Doniger1, Mircea Eliade Distinguished Service Professor of the History of Religions in the Divinity School, University of Chicago. Professor Doniger has a nimble mind and a witty tongue, but she also has an ardent appreciation of aesthetics, as one might expect in a person who started her adult life as a ballerina for George Balanchine and Martha Graham. In any case, I found her introduction to the collection, describing the choices and pitfalls of translation, to be not only informative but charming, and thus a rare treat.
I have kept the notes to a minimum, and avoided the tautological type entirely ('This is the name of a sage', 'Here the hymn switches from the singular to the plural'), for these seem to me mere automatic reflexes and conventions into which translators often lapse, like hosts showing their guests a new house ('This is the kitchen', 'This is the bedroom').
Since the source material is in a dead language, much of its context has been lost—there is no convenient dictionary of Sanskrit idioms steering the translator to a clear comprehension of some strange-seeming phrases, and even some of the underlying mythology of the hymns has been irretrievably forgotten. This leads Professor Doniger to ask one of the really important questions in art:
… it is hard to resist the temptation to wonder where the obscurity comes to play along the long, fragile thread that connects the original with the translation. Is it an obscure transmission, or an obscure reception?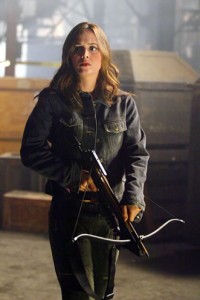 The question of weak transmission and poor reception isn't unique to translatiing three-thousand-year-old texts. In my Navy days, I often heard Radiomen eschewing the standard response "loud and clear" to describe a good two-way radio connection. Instead, their favored phrase was "five by five." It means that on a scale of one to five, that the signal was as loud as possible (five out of five) and most clear (another five out of five). (For all you Joss Whedon fans out there, it must be said that I have no clue how Faith, the renegade Vampire Slayer portrayed by the inestimably hot Eliza Dushku, came by it and adopted it as her catchphrase.) To be sure, I never heard a Radioman ever say, "three by two" or "one by four"—but the concept is there. As wordsmiths are wont to do, we can borrow the literal phrase and extend it metaphorically. A writer tries to transmit five by five. A reader tries to receive five by five. But just as in real life, it doesn't always work out that way.
In a very real sense, every act of communication is an act of translation and transmission, and none more so than writing. The translation part comes in trying to express the whole range of human perception into the confines of words alone, making verbal expressions serve for every possible sensation. The transmission part comes in recreating those sensations, or at least the recollection of them, in the reader. A good ghost story, for example, will give the reader a serious case of the heeby-jeebies, and not for nothing are there five-hankie love stories. The storytellers who pull off these feats of verbal legerdemain are blasting away on their transmitters five by five, all right.
But then there's that darn reception part. Not everybody tuning in is going to reach for the first, let alone the fifth, handkerchief. Some folks won't approach the heeby-jeebies any closer than the howdy-doodies.
Allow me to illustrate. I wrote a story that ended by implying a police officer pushed her murdering ex-husband off a roof to his well-deserved death:
He had to ask. He had to know.

"Do you remember at all—I mean, how—how exactly, did Leo fall off the roof?"

Laura didn't answer right away. When she did, she was looking down at her hands, as if wondering whether she could use a manicure.

In a small voice, just above a whisper, she said, "I guess he just slipped."
Now, Leo is meant to be a major-league creepy skin-crawling weirdo and Laura a somewhat insecure but sympathetic character with a big heart. But when one of my friends read the above passage, he laughed and told me he loved the joke I ended the story with.
Joke? Excuse me?
"It's not supposed to be funny," I muttered in reply. "It's supposed to be chilling."
All right. So maybe my friend's receiver was tuned into a different frequency. But as I related this incident to another friend of mine, when I got to the part of Laura saying, "I guess he just slipped," guess what happened? She laughed, too. Seeing my horrified look, she added somewhat defensively, "Well, it's funny."
I guess you'd call that what, five by two? Oh, well.
Maybe my writer-radio is missing a vacuum tube.
Notes:
If the name seems familiar, Prof. Doniger was in the news for her strong comments in The Washington Post last month concerning Republican Vice Presidential candidate Sarah Palin, comments which have been quoted extensively on both the left and the right. Criminal Brief is not a political blog and it is not my intention to inject any political controversy whatsoever. This column is about the nature of communication and I invoke Prof. Doniger solely as a translator of Sanskrit texts written thousands of years before the invention of Presidential politics.