IT'S ALL CHEMISTRY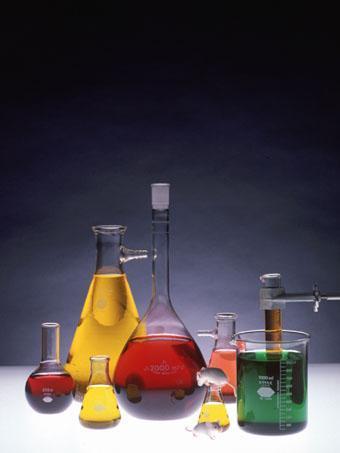 by Deborah Elliott-Upton
Basically, chemistry is taking specific elements and combining them with others and waiting for the reactant to create a new product. Add something to something else, add some heat or cold. Use a catalyst. Follow precise rules and you will achieve a specific result or product. Change the procedure by adding a new element or a new method of mixing and something may ignite or even explode.
Chemistry between people can be sizzling hot, lukewarm or frigid.
As Truman Capote said concerning the two killers he immortalized in his true crime novelization, In Cold Blood, probably neither of the two men separately would have committed the murders, but together they formed another personality who would.
How many times has the public been amazed at who serial killers turn out to be in real life? Ted Bundy was a good-looking guy who most women would have wanted to date. The BTK killer, although known as a grouch, wasn't suspected by his neighbors of the heinous crimes until Johnny Law came to his door with shiny new bracelets for him to wear. Obviously, Lizzie Borden's jury did not believe she could have so cold-bloodedly killed her parents.
Albert Einstein said, "Fear or stupidity has always been the basis of most human actions." I think he had a point. Most crimes are committed not by those who carefully plan and execute a flawless crime, but rather done on the spur of the moment and certainly with not enough thought beforehand. Cops are always saying criminals are stupid. There's even been TV programs showing us how easily criminals lead police to them by doing something any criminal worthy of writing a mystery about would not do.
"Why do writers write? Because it isn't there." – Thomas Berger
I've always said I enjoy planning murders, thefts, and ultimately, the perfect crime. I just don't want to end up in jail doing time. Writing mysteries seemed a method to "live" a life of crime without ever getting caught, locating a bondsman for bail or sitting in the defendant's chair of a courtroom.
I enjoy the art of detecting truth from lies. I'm not so great doing this in the real world, but within my character's mindset, I am quite good at getting to the truth during an investigation. Catching criminals is nothing I'll ever do except within the pages of a story where I can control the outcome. I am in awe of those law enforcement officers who are the real experts and share some of their information with me and other readers.
"The art and science of asking questions is the source of all knowledge." – Thomas Berger
So, what makes one resort to criminal pursuits? Poverty, jealousy, rage are all reasons listed on a police report, but most likely it may be traced back to low self-esteem. It's hard to feel like you're important if the rent's due, your laid-off and your spouse has left you. Are these valid reasons to commit a crime? Not really. Lots of people in the same circumstances do not embezzle, blackmail or mug an innocent person on the street.
Why are we fascinated with the stories? Do you like to plan out the crimes like I do? Or solve them before the detective in the story may? Is it keeping your brain attentive to clues carefully placed? Or is the time you spend reading merely a form of entertainment to help you escape for a few minutes?
Why are we reading mysteries and why do we prefer the ones we do? Are you a cozy reader, a police procedural fan or one who sits on the edge of his seat for a thriller?
"To raise new questions, new possibilities, to regard old problems from a new angle, requires creative imagination and marks real advance in science." – Albert Einstein
When I meet people, they invariably guess I write romances. A second guess is children's books. When I say I write murder mysteries, some of them back away a bit as if I were a real criminal and my "bad thoughts" would rub off on them. One even said, "Aren't you afraid you might give a criminal an idea how to commit a crime or even"—at this point she actually shuddered—"a murder?"
I probably didn't have the best reaction, because I smiled and she left rather quickly. My husband says I'm a bit wicked. Maybe he's right, but I'm having the time of my life. Maybe it's due to the chemistry between my mom and dad resulted in me being me.
Science is not without some startling accidents that have proven to be good for humanity. Maybe the chemistry between writer and reader is the catalyst for time well spent.