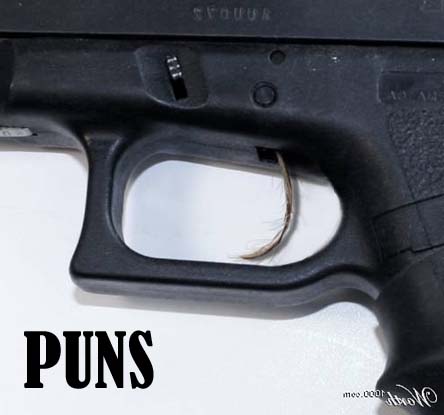 NO PUN IN TEN DID
by Leigh Lundin
We at Criminal Brief like words and word play. In the past couple of weeks, these showed up in my mailbox:
Criminal lie ability determines a detective's worth.

A dyslexic man walked into a bra.

A peanut walks into a bar and was a salted.

A toothless termite walked into a tavern and said, "Is the bar tender here?"

A jumper cable walks into a bar. The bartender says, "I'll serve you, but don't start anything."

A man walks into a bar with a slab of asphalt under his arm, and says: "A beer please, and one for the road."

A rope struts into a Tijuana bar to tie one on. The bartender says, "Aren't you el lasso entwined with my señora?" The rope says, "Nope, I'm a frayed knot."

Two antennas met on a roof, fell in love and got married. The ceremony wasn't much, but the reception was excellent.

Two cannibals are eating a clown. One says to the other, "Does this taste funny to you?"

Two cows are standing next to each other in a field. Daisy says to Dolly, "I was artificially inseminated this morning." "I don't believe you," says Dolly. "It's true; no bull!" (Deja moo is the feeling you've heard this bull before.)

An invisible man marries an invisible woman. Their kids were nothing to look at either.

I went to buy some camouflage trousers the other day, but I couldn't find any.

A man woke up in a hospital after a serious accident. He shouted, "Doctor, doctor, I can't feel my legs!" The doctor replied, "I know, I amputated your arms!"

What do you call a fish with no eyes? A fsh. (Quit carping. Fish everywhere are groaning, "Dam!")

A group of chess enthusiasts checked into a hotel and stood in the lobby discussing their recent tournament victories. The manager came out of the office, and asked them to disperse. "But why?" they asked, as they moved off. "Because," he said. "I can't stand chess-nuts boasting in an open foyer."

A dwarf, who was a mystic, escaped from jail. The call went out that there was a small medium at large.

A careless pyromaniac made an ash of himself.

He couldn't quite remember how to throw a boomerang, but eventually it came back to him.

He wondered why the boomerang kept getting bigger. Then it hit him.

A butcher backed up into the meat grinder and got behind in his work. He was exposed in the end, making it a disaster.

He said she was average because he was mean.

William went AWOL. He detested the command, "fire at will."

Pencils could be made with erasers on both ends, but that would be pointless.
Late Christmas Gifts
Dell Magazines' The Mystery Place offers this little gem of a story this week by Elsin Ann (Graffam) Perry, a 60 second read, Wide O.
The Joke's on Me
At Christmas, I've been known to give joke gifts to Steve and Sharon. This year they got even.
There's a certain celebrity who is known around here as pH or "she who must not be named". When this name is mentioned, I've been known to snarl. So guess what they gave me?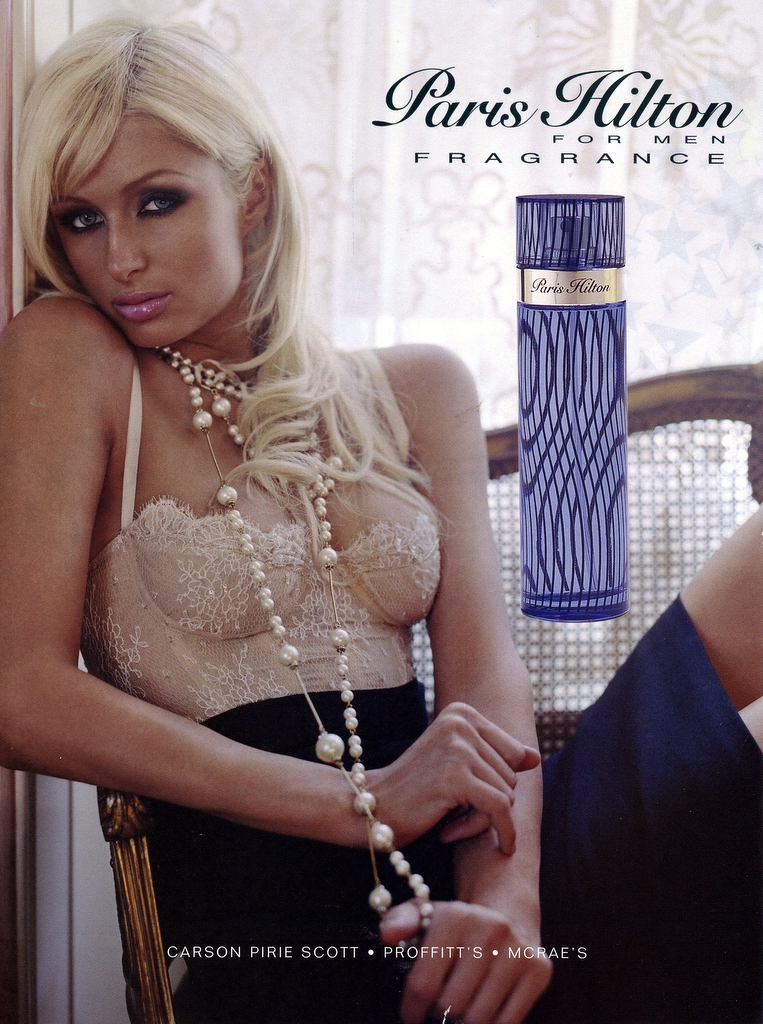 Okay, they got me.