WHOREABLE MISTAKE
by Leigh Lundin

Mrs. Spitzer
By now, even Osama bin Ladin in the mountains of Afghanistan knows about the unfortunate Eliot Spitzer. It's not my intention to constantly play the contrarian, but once again, I find myself at variance with public opinion.
For days on end, I've listened to television, radio, and newspapers sneer, ridicule, and condemn not Spitzer, not the prostitute, but Silda Wall Spitzer, his wife. Why is it our society pillories the one person who has acted without dishonor? How can we find it within ourselves to belittle what might be loyalty, love, and perhaps a deep well of mercy? Or if not forgiveness, at least an unwillingness to kick a man when he's down? The cynical-minded might construe she has motives of family wealth, but can we offer her the benefit of the doubt?
What's wrong with us that we adulate a prostitute and denigrate a wife? We can hardly get enough of Ashley Alexandra Duprè, the nadir of the triangle. Her MySpace page has received more than five million hits. Adulatory adjectives pour out of the pens of reporters. Her photos splatter both tabloids and serious news media.
I can almost hear SNL's Norm MacDonald saying, "Excuse me, SHE's a WHORE."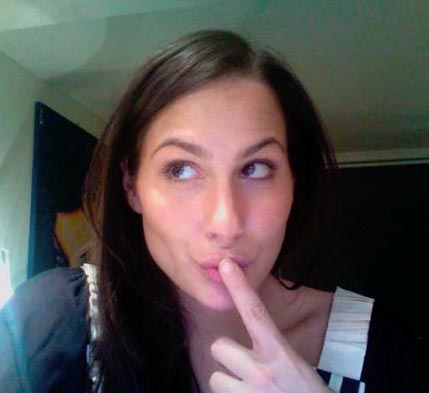 Dupre practicing
People gasped when it was first reported she was paid $5000 an hour, although it was quickly revealed it was more like $4000 for a weekend trip, still a disrespectable amount. Larry Flynt's offered her one million dollars if she'll appear in a tasteful spread, and Girls Gone Wild's Joe Francis offered– and then pulled– a similar offer when they discovered they already had nude footage of her.
Granted, four or five thousand dollars might be nothing more than a comparative nickel to a wealthy Eliot Spitzer– his father was a real estate tycoon, according to Wikipedia. But a million? What follicle, what engorged tissue, what Montgomery gland could possibly be worth a million spondulicks? Or any kind of licks?
Her attorney of sleaze, Donald D. Buchwald, has attacked the news media for "thrusting" her into the "public glare", potentially sullying her reputation.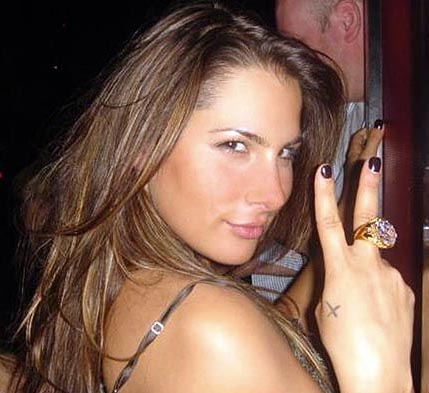 Cool! A $2 tip!
As for both readers and writers, what we read in popular literature about prostitutes is usually wrong, not to mention romanticized. For balance, ABC's 20/20 broadcast a 'special' on prostitution that was unusually candid.
According to my friend Carol who's delved into these sorts of things, Spitzer may have wanted to be caught. Her information suggests that men who frequent prostitutes feel guilt, sometimes intense guilt, and sexual shame is a powerful negative motivating force.
She also topples the old-line feminist precept that customers exploit prostitutes. If you chose to prostitute yourself, is it still exploitation? Often, she says, it's the male schlep who's exploited, a loser who has difficulty getting sexual contact any other way.
At heart, we mystery writers are moralists. We want to make things right in the world and bring order to chaos. Our detective typically runs the perpetrator to ground and, more often than not, the victim was singularly deserving of at least some form of retribution. Soon now, novelists will petition editors and screen writers will lobby producers about their "new" topical idea of a politician and a hooker, once again sorting out their notion of the just from the wicked.
I don't know and don't care if Eliot Spitzer didn't get what he wanted at home. It's not up to me to judge what kind of lover or loser Spitzer might be, but my sense of fairness cries out to defend the defenseless, in this case, Mrs. Spitzer.
"It's just possible, SHE's a LADY."