THIRTY PAIRS of SHORTS
by John M. Floyd
A couple weeks ago, my friend Leigh Lundin (who's been appointed head fred[1] of our Criminal Brief band while JLW is globetrotting) suggested I do a column about my own two collections of short mystery fiction. At first I was reluctant, since that sounds a lot like BSP, or blatant self-promotion. (And believe me, there's not a lot of difference between BSP and BS.) On the other hand, my own writing is at least a subject that I understand, and finding one of those is sometimes no small task.
So be forewarned: What follows is a personal account of my first experience in the world of book publishing. Was it a result, one might ask, of my dedication and perseverance and talent? Afraid not. It was blind luck.
Backstory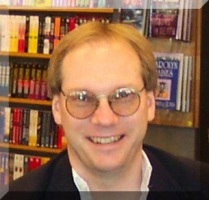 For fifteen years now, I've had some success at submitting short fiction and humor pieces to magazines. Because of that, a few of my published stories happened to catch the attention of Joe Lee, the owner and manager of Dogwood Press, a small but traditional publisher located here in Mississippi. He and I wound up meeting several times for lunch, and eventually struck a deal, back in April 2006, whereby his press would publish a hardcover collection of my mystery/suspense stories. We decided to call the collection Rainbow's End, which is the title of one of the stories included, and because we wanted to make extra sure no one mistook it for a novel we expanded the title to Rainbow's End and Other Stories. Which was, we thought, not only clear but accurate, and besides, I was at the time reading a book by Maurice Walsh called The Quiet Man and Other Stories. Monkey see, monkey do.
Some Assembly Required
At first the project sounded simple. Pick thirty short stories that I really like, all of which had been previously published in some well-known markets. As things turned out, it was a bit more difficult than that. I discovered that stories written to be read one at a time sometimes don't fit well alongside other stories that were written to be read one at a time. For example, I realized that I seem to have certain favorite phrases that I use a lot, phrases that might occur only once per story, but when those stories are lumped together in a book those phrases can be not only distracting but downright irritating. Also, I tended to use some names more than others. Jack, for instance, and (for some reason) Eddie, Lucy, Charlie, etc. You don't need characters with the same first name appearing in several stories in a row.
Also, since almost all these stories involve crimes, we didn't want to have an overabundance of certain kinds of crime, like burglary or arson or blackmail — or at least didn't want them to appear in back-to-back stories. And there were other considerations, like grouping stories such that there was a balance of lightheared vs. serious, domestic settings vs. foreign, heroes vs. heroines, first-person vs. third-person POV, etc.
Off and Running
The only good thing about these hurdles was that even though jumping them was tiring, it was fun. And we finally slogged across the finish line. In October 2006 the book was released, with a "kickoff" signing at Jackson's Lemuria Bookstore, one of the best independents in the country. (Lemuria's the store that gave Grisham his start, but don't worry, comparisons between me and JG end there.)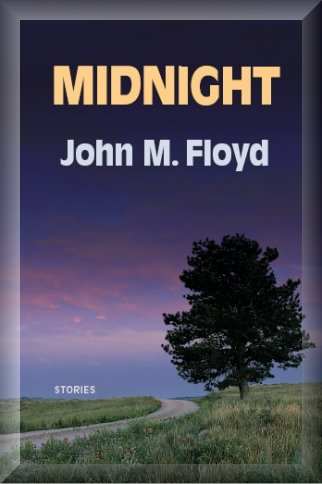 Through later sales and many later signings at chain and indie bookstores here in the Southeast, Rainbow's End continued to make a good showing, and because of that, a second collection of my short fiction – Midnight – was released by Dogwood in October 2008. The book's title was once again taken from one of the stories included, and it too contains thirty different tales, all of them part of the mystery/suspense genre. Looking back, I think there are only two stories out of the total of sixty that don't deal specifically with a crime, and even those two are based on deceit and deception, so they manage to fit the bill. A third collection of my stories is in the planning stages, and it will be titled Clockwork.
Pluses and Minuses
There are, of course, advantages and disadvantages in dealing with small presses. The downside is that they cannot usually offer an author much national exposure. My Amazon Shorts have helped there, as have my stories in markets like AHMM and The Strand, and also the fact that writer friends like Steve Hamilton, Carolyn Haines, Doug Preston, and Nevada Barr were kind enough to read pre-pub copies of the manuscripts and furnish cover blurbs. But there's still little chance of having your creations appear in stores in New England or the Pacific Northwest if your publisher is small and located in the South.
Small presses do, however, provide some advantages: (1) They are more apt to handle (if they're well connected) the scheduling of regional bookstore signings and library events and get you into newspapers and on TV; (2) you'll probably have better access to (and understanding of) your sales figures and royalty payments; and (3) you might be allowed input on things like cover design, layout, jacket copy, etc.
Small, Medium, or Large?
My advice would be — especially if you're marketing a novel– to try the big agents and big publishers first. That's the route to fame and fortune. If that fails, look to smaller presses or, as a last resort, publishing your book yourself. My personal view is that I don't think my short fiction collection would have been marketable to large publishing houses because I didn't have previous novel sales, and I also didn't want to go the self-pub route– so for me this worked out well, and I have no regrets. Above all, you should avoid dealing with a publisher that asks for any money from the author.
Encouraging Words
One lesson I've learned from all this – signings, panels, readings, library programs, etc. – is that collections of short mystery fiction do indeed have an audience, these days. Readers still like short stories, and they seem to especially like mystery shorts.
So my advice is, keep writing. If your stories are good they'll find a home.
But a little luck doesn't hurt …
---
[1] The rumor that 'fred' stands for @#$%&* frickin' editor is spurious and odious and possibly untrue. -Ed.