BAD, BAD CRIMINALS, part III– JAPAN
by Leigh Lundin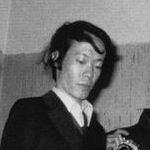 After last week's Chinese crime news, our friend Yoshinori Todo said he hoped we wouldn't follow up with weird crime news from Japan. If I hadn't been thinking about it before, naturally I turned my attention to that topic. We've written about odd crimes in North America, Europe, Russia, and other parts of Asia, and Criminal Brief strives to be a relevant if sometimes irreverent news source. Where else will hungry readers scope an interview with Japan's cannibal, Issei Sagawa? But no, instead I turned away from criminals toward crime-fighting.
Professor Ryohei Kanzaki has studied insects for three decades. He modified insect brains to respond to different stimuli and trained them in simple tasks. He proposes using insects to sniff out explosives, drugs, toxic gasses, and cadavers. Conversely, the professor suggests reverse engineering insect brains to capture the innate programming and use the 'software' in creating crime-fighting robots.
Nine Grand and a Comic Book Later…
Not bothering to wait, a pair of Japanese companies built a remote-controlled 'robot' with spider-powers. I put 'robot' in quotes here because it doesn't have any particular intelligence, less than toys at your local Radio Shack. What this gadget does is steer up to a bad guy and shoot a spidey-net at him, presumably entangling the bad guys like Peter Parker might do, but with less panache. The T-34's price tag is expected to be $9000, but I bet a couple of fifth grade geeks with a basket of spare parts could create a cooler one a lot cheaper.
Nipping Blossoming Crime in the Bud
Crime robots are well and good, but I like the concept of Japanese Neighborhood Watch. After a major jump in crime in part of Tokyo– more than 1700 break-ins in the Suginami district alone– officials took action.
In Florida, response would likely involve lots of get-tough-on-crime speeches, demand for millions in federal aid, more feet-on-the-beat police presence, and toughening the death penalty.
Tokyo planted flowers.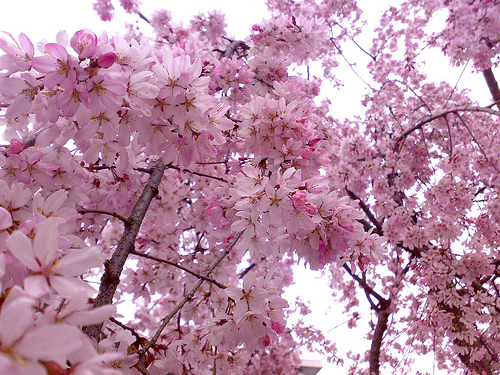 Operation Flower began a program of planting flowers along the streets. People stay outside longer, stroll more, and water the plants. The city employs other initiatives, but they largely credit Operation Flower with an 80% drop in crime.
This shouldn't be a surprise to Americans. Crime plummets during our own National Cherry Blossom Festival, an outgrowth from nearly a century ago when Japan donated cherry trees to Washington, DC.
When Stressed, Have a Cup of Tea
In a Tokyo apartment corridor, a knife-brandishing man demanded money from a young mother. She invited him into her apartment, settled him and her baby down, and listened for twenty minutes to his woes. She made him a nice cup of tea. As he was sipping, she slipped out and called the authorities. Just call her Miss Jin Marple.
Readers and writers recently bemoaned the presumptuous demise of the short story, but international horror author Koji Suzuki isn't buying that crap. Readers consider Suzuki the Stephen King of Japan. You may know him from Ring and Spiral.
He teamed up with the Hayashi Paper Corporation to bring readers
his new short story on toilet paper, a story called 'Drop', about ghosts that inhabit the toilet bowl. Spirits in the toilet are apparently myths taught Japanese children to discourage misbehavior, which undoubtedly wreaks hell with toilet training. The nine chapter story repeats every three feet. Available only in Japan, a roll is priced about $2.
Suzuki's novel Dark Water would be a candidate for this treatment. Time will tell if Suzuki is flush with new success while this new style of publishing is on a roll.