SUCCESS STORY
by John M. Floyd
What is success, anyway? Wealth? Fame? Happiness? Security? More to the point, for our discussion, what is writing success? Is it measured in terms of readership, or sales, or critical acclaim? How about all of the above?
I think it's none of the above. In my opinion, a writer is successful when/if he achieves what he set out to do. It might be bestsellerdom, but it also might just be publication, or even the completion of a novel or memoir or story. (Besides, even though it's hard for non-writers to understand, getting published does not always lead to riches or celebrity, any more than writing always leads to publication.)
For the past seven years, I've taught a couple of courses at a local college on the subject of writing and selling short stories. As implied, the classes focus not only on the craft of writing but on marketing as well, and the assumption is that most writers want to be published. But not all of them do. For some the act of writing is enough, in and of itself. Some write for the pure fun of it, others write for therapy, still others write to document their life experiences, to create something meaningful to leave behind for their descendants.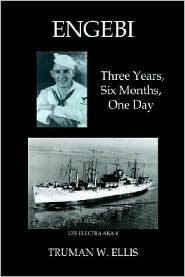 One of my friends, Truman Ellis, recently wrote an account of his adventures in World War II for his children and grandchildren, and had it self-published. (I must admit here that I am not a fan of self-publishing, but in this case it did seem to fit the author's needs.) As things turned out, Truman was then invited to speak at dozens of libraries and VFW and American Legion meetings, and found — to his surprise and everyone's delight — that his book appealed to an audience far beyond his family and friends. But my point is, Truman was a "successful" author long before his book began to sell well. He was a success when he completed the manuscript, because that — not recognition or financial gain — was his goal.
I can hear some of you now, saying Get real, Floyd — sure, it's fine and noble to think that success is tied only to individual goals, but it's also a little childish, and corny. No one considers you a successful writer unless you're making some money at it and/or have reached a considerable audience with what you've written. My response would be that you're right, that's the traditional way we think of success — but it's not the only way, and probably not the correct way.
I don't even care much for the term "published writer." You're either a writer or you're not. I know a few writers who aren't yet published who are more talented than some who are. (If you ever doubt for a moment that this is true, try teaching a writing course and critiquing students' manuscripts. Yes, some are terrible and many are mediocre, but a few are outstanding.) Once again, the definition of "successful writer" often depends on who's doing the defining.
Even if you haven't set up specific goals, I believe that if you're having fun with your writing, and if it fills a personal need that nothing else can, then you should think of yourself as a successful writer. You might never win the Pulitzer, or top Oprah or Bill Gates on the money list, or get an invitation to the White House … but I'll let you in on a secret: neither will most of the rest of us. According to Stephen King, if your fellow writers depend only on their writing incomes for survival — critical success notwithstanding — they will probably not only not dine on steak, they might sit down regularly to an Alpo-and-noodles casserole.
But rich or poor, famous or not, you're still a writer. And if that label is a source of pride for you, you're successful in one of the most important of ways.
Keep at it.