WTF
by Leigh Lundin
The Mystery Place, home of Ellery Queen and Alfred Hitchcock, has been having a writer's (and readers') discussion about profanity. Several of our genre's foremost, John Betancourt, James A. Ritchie, Dick Stodghill, and Toni Kelner have weighed in on the subject.
The consensus, as you might expect, is profanity should be limited to what is justified. If it's gratuitous, if it doesn't move the story forward, don't use it. Swearing is a weak filler when the speaker can't articulate what to say… or write.
We don't mind words in other languages, say, merde, mierda, merda, Scheiße, but we don't like hearing them in our own. A few weeks ago, a reader took me to task for using a word in an article. While I am not a fan of shock value, I felt the word was appropriate in the horrific context of the article. Authors run the risk of offending a reader's sensibilities and ruining the moment.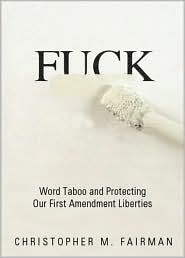 Not FIRETRUCK
Law professor Christopher M. Fairman dedicated a book to just one word, a word that begins with F and ends with the letters UCK. That word is not 'firetruck'. In mathematics, we use the ƒ symbol to denote a function. For purposes of our discussion, ƒ hereafter represents:
ƒ = F-word (not firetruck)
The word is not as old as most people think, dating back to the beginning of the 16th century, and its etymology is unclear. It's disdained in polite society, but Prince Albert Edward, King Edward VII, used it in 1900; he had an excuse: he was being shot at. In comparison, Princess Anne had little cause, nor the Duke of Edinburgh who told a photographer, "ƒ off or I'll have you shot."
Here at home, New York's Mayor Lindsay was heard on an open mike instructing an aide to shut the ƒ-ing door. Thanks to Richard Nixon, we learned the ƒ-word was used at the highest level of our government.
In English, ƒ is a most versatile word. The 2005 edition of the Macquarie Dictionary lists 17 'head words' and 37 additional definitions, uses that include verbs, nouns, adverbs, adjectives, interjections and commands, the majority non-sexual. The ƒ-word is one of the most commonly used intensives, but through over-use, has become, well, less intense.
Here's a Monty Python discussion of the topic.
Lost for Words
Velma, our secretary here at the Criminal Brief offices (Velma wears seamed hose and uses a lot of expressions from the 1930s), volunteered to do ƒ-ing research, looking at music, movies, and literature.
Vulgarity and rap has a bad rep. Velma took a rap song and knowing ƒ is offensive to innocent ears, she stripped out all the ƒ words before handing the bowdlerized lyrics to me. Therein I found a surprise, an unexpected sensitivity. This rap piece appeared to be a loving ode to the singer's mother– or someone's mother– it's a little confusing, but the word 'mother' occurred 27 times along with the words 'cap yo' and a couple of verbs. It's clear the artiste used ƒ to mask a delicate, vulnerable soul besotted with motherly feelings.
Often lyrics rely upon shock value, but occasionally ƒ is the right word for the job. Consider Pink Floyd's "Lost for Words" from the Division Bell. In context, they're not at a loss for words at all: ƒ says perfectly what they have to say.
Saturation
In The Mystery Place discussion, I admitted I'd never seen The Sopranos. This rapid-fire video clip (not for the squeamish) suggests nearly half an hour of the show was repetitiously consumed by two words. Someone even set a couple of minutes to The Flight of the Bumblebee. Think about it: That's a half hour out of every viewer's life spent listening to ƒ, which multiplied by the number of fans, could have been, well, outsourced to India.
As for literature, discussion of ƒ came up in an English lit course. I no longer recall who wrote it or what it appeared in, so if you can identify the piece, it may help stem my insanity. The gist of the story was about a young man who reports something like:
"It was a ƒ-ing beautiful day so I decides to take a ƒ-ing walk in the ƒ-ing countryside. As I ƒ-ing strolled down this ƒ-ing country lane amongst the ƒ-ing fields, I comes across this country maid and we goes into the ƒ-ing pasture we has sexual intercourse."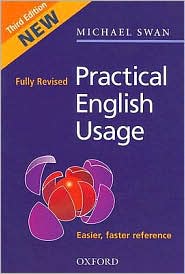 Fornicopia
In Michael Swan's Practical English Usage, multiple meanings of ƒ-ing are illustrated by comparing the sentences:
What are you ƒ-ing doing in my bed?
What are you doing ƒ-ing in my bed?
My own take is that in the bedroom, the mouth could be put to better use, but hey, whatever toasts your pajamas (whatever pajamas are). Words may be an aphrodisiac and a visceral thrill. Some days you feel like a lady, some days you feel like a tramp.
I don't swear a lot, I really don't, but I recall a time when I used the word, and one day I'll reuse the resulting conversation in a story:
I hadn't seen my girlfriend for what seemed like ages due to traveling. In a burst of emotion, I said, "I ƒ-ing missed you."

"And vice versa," she said.
THAT was ƒ-ing brilliant.