MAKING SPORT
by James Lincoln Warren
September is one of my favorite months, mainly because I like team sports. Now, I'm not one of those sports junkies who knows every player on every team and has an encyclopedia of arcane statistics at my instant command. I couldn't tell you what any pitcher's ERA is and I frankly don't even understand quarterback ratings. Notwithstanding, September is the most fun time of the year for watching sprinting gazelles plucking flying pigskins out of the air and sluggers swatting fastballs over the fence.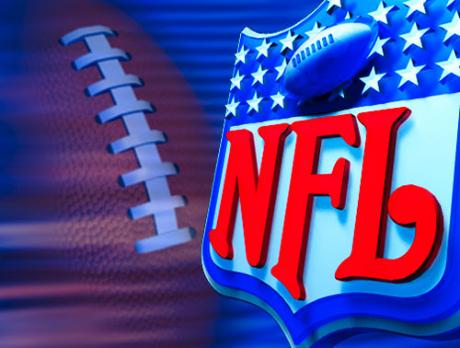 Football season has just begun, bringing with it the shining hope that your team will prevail in the challenging contests ahead and bring glory upon the old alma mater or your community, whether native or adopted. (Margaret is a monster Pittsburgh Steelers fan. I don't think she's ever been anywhere near Pittsburgh. Her other two favorite teams are UCLA, although in true Bruin spirit she does not spare them the most bitter of criticisms, and, of course, whoever is playing USC.) On the other end of the seasonal spectrum, as teams strive to make it into post-season play, baseball is at its most dramatic, the players abandoning all caution as they dive for grounders in the dirt, not even setting their stances before precipitately hurling the ball to second base with the power of a crossbow, risking all in hope of being fast enough to turn a double play.
Such heroics have deep consequences. Which is to say, watching a lot of TV. A whole lot.
If I am not a true sports junkie, I am even less a TV junkie. TV is insidious. Plugs for entertainment presented as news and news presented as entertainment. Babbling bimbos with less command of English than European schoolgirls, posing as journalists. Lying advertisers. Puerile "humor" at its most nasty and crude. Stupid contests with venal participants inexplicably held out as "reality" shows. Dramas about shallow narcissists who speak in clichés.
Did you catch the part about "lying advertisers"?
Aha. There's the rub, O Gentle Reader.
Because sports is big business, all those televised games attract a tremendous amount of advertising, especially for things one not only does not need, but wouldn't even bring up in polite conversation. This Sunday, while watching my beloved Dallas Cowboys lose a heartbreaker to their divisional arch-rivals, the hated New York Giants1, I wasn't fast enough to hit the mute button on my remote to avoid the most recent pitch for a drug to cure impotence. (I suppose that for some people, sports is a proxy for other thrills. There is the element of machismo, after all.) The ad, which I cannot have seen fewer than five thousand times before, featured the bizarre image of a man and a woman lying in separate bathtubs in the great outdoors.
What the hell is that supposed to mean, anyway? What good is a sex enhancement medicine if you and your paramour are lounging in separate bathtubs? To take advantage of its desired effect, you'd have to climb out, wouldn't you? And who in his right mind would take a bath in an outside bathtub anyway, where you'd not only be exposed to the ridicule of any passers-by, or even possibly arrested for indecent exposure by the long arm of the law, but also invite every errant mosquito to sample of your most intimate parts?
I don't get it. But I did have something of a revelation.
There is yet one market for short fiction that thrives and pays top dollar: the thirty-second TV spot.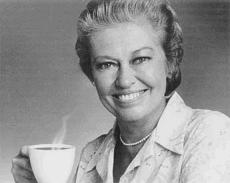 The earliest examples of the advertisement-as-drama that I remember from childhood involve coffee and a super-sugary breakfast cereal aimed at prepubescent consumers. I am referring, of course, to the sage Mrs. Olsen and the hapless Trix rabbit. If the Gentle Reader is not of a certain age, he may be forgiven for not knowing these particular paradigms, but I'm sure that others yet bearing aloft the advertising banner will come to mind, sans the slightest prompt.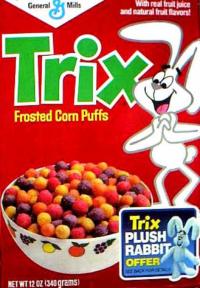 I suspect that the advent of the adverdrama, to shamelessly coin a word, arose as fictionalized testimonials to the worthiness of products when actual testimonials failed to provide sufficient punch. Mrs. Olsen saved many a marriage, after all — before that, a good cup of coffee was only a beverage. The Trix rabbit informed children of their unique gastronomic niche, because Trix is for kids, and not for albino cartoon versions of Oryctolagus cuniculus, who as everyone knows should properly eat salad greens. As a child, I always found this gratuitous and cruel, but I was a sensitive soul in those days.
In the highest tradition of the Trix rabbit, many such single-act panderings are intended to be funny. They invariably portray imbeciles. I do not understand why the approbation of an imbecile is to be taken as a sound recommendation for a product, but maybe that's just me.
Naturally this got me to wondering if I can't somehow turn a rattling good crime story into a remunerative and endlessly repetitive TV spot. (Ads pay royalties every time they are aired, you know.) I can think of several good products to plug. Acme Arsenic, the Original Secret Ingredient! Our Saturday Night Special for that Special Someone! Necktie Party Ropes Won't Leave You Hanging!
After all, ads for household insecticides have long championed the efficacy of the represented product as a means for murdering rational beings, albeit bugs. Charlie the Tuna had no stronger desire than to be dismembered and served as some psycho's lunch. And lately we've even learned how to eliminate sentient warts and mucus.
Oh, who am I kidding? It'll never fly. It runs too great a danger of elevating the moral tone of TV.
Yet my love for televised sports abideth. Yes, the Cowboys flamed out, but I still own an HDTV and the Dodgers are in a pennant race.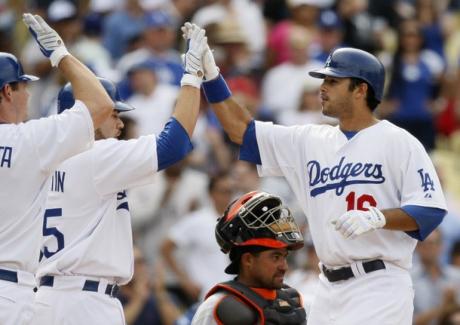 Notes: